The international rating agency Moody's conducted a study, as a result of which it was found out that it would be very difficult for Russia to evade sanctions with the help of cryptocurrencies.
Moody's published report, which analyzed the impact of Western sanctions on the cryptocurrency sector in Russia and how digital currencies can help it avoid restrictions. First of all, the agency noted the increased number of small transactions with cryptocurrencies made by Russians. However, despite their anonymous nature, the operations are minor and hardly aimed at avoiding sanctions.
"Given the restrictions faced by the ruble in the markets when converting it to cryptocurrencies and low liquidity, we believe that digital currencies are currently unlikely to become an effective and viable tool for circumventing sanctions for individuals," the report says.
Experts also said that Russia can accept payments in cryptocurrencies for its oil and gas exports. However, Moody's believes that the current size of the digital asset market and insufficient liquidity make this option inconvenient for Russia. The agency also emphasized that many large cryptocurrency exchanges have "know your customer" (KYC) rules that will help identify blacklisted users and prevent sanctions evasion.
Earlier, Andrey Lugovoy, a member of the State Duma working group on the legislative regulation of digital currencies, said that Russia could overtake all other countries in the field of cryptocurrency mining. In his opinion, this requires a clear legislative regulation of the work of miners.
Source: Bits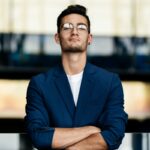 Donald-43Westbrook, a distinguished contributor at worldstockmarket, is celebrated for his exceptional prowess in article writing. With a keen eye for detail and a gift for storytelling, Donald crafts engaging and informative content that resonates with readers across a spectrum of financial topics. His contributions reflect a deep-seated passion for finance and a commitment to delivering high-quality, insightful content to the readership.