- Article Top Advertisement -
Someone thinks they are a joke, yet they really exist, and it seems to be an unstoppable trend. It is recent news that Microsoft has chosen to grant its US employees unlimited leave, i.e. the freedom of not having to accumulate holidays over time before using them. The company founded by Bill Gates confirms itself at the forefront of new labor policies that widen the mesh of flexibility, after the possibility of doing smart working permanently.
How Microsoft's Unlimited Vacation works
An email sent to workers by HR director Kathleen Hogan locates in the Discretionary time off, or «Discretionary free time», an initiative capable of projecting the Redmond society into the future: «The way, the time and the place in which we carry out our work», explains Hogan in the note, «have changed radically. And as we've transformed, modernizing our holiday policy by introducing a more flexible model has been a natural step."
- Article Inline Advertisement 1-
In this reform program of its internal organization, in addition to the possibility of enjoying unlimited leave, a real leave to be used at one's discretion, the company will offer a basic package of ten days of leave, leave for sickness and mental health, for mourning and other exceptional cases.
The US IT multinational has also established a bonus for accumulated and unused holidays: employees who have an unused holiday balance will receive a one-off payment in April. In a note, the big tech made it known that the Unlimited time off also benefits employers: it requires less bureaucracy and administrative work and employees who resign or are made redundant do not have to be compensated for accumulated and unused holidays.
The other companies in the club of unlimited holidays
Microsoft is not the first American big tech to adopt unlimited holidays. Before her Salesforce, LinkedIn, Virgin, Oracle, Netflix and Goldman Sachs began to offer employees similar initiatives, albeit with differences between one and the other. an unstoppable trend, which, according to analysts, like dominoes will also involve other companies and other sectors in cascade.
In Europe we are a little more timid due to more stringent legislation, but the emblematic case of the young woman financial tech Austrian company Bitpanda has set the standard, recently introducing many benefits for employees: unlimited holidays, but also extended parental leave and, to prevent burn out, two weekly breaks distributed over the twelve months. In addition to these initiatives to support employees, it has institutionalized the ability to move anywhere in the world to live and work for up to 60 days a year. A really interesting possibility for aspiring digital nomads who want to have a continuous experience abroad.
Even in Italy there is no shortage of virtuous cases. Velet Media, a communication company from the Veneto region, and the group OneDay – The Italian business & community builder which among its assets includes ScuolaZoo, We Road and House of Talent – among the first to introduce them about a year ago. A company of young people for young people that has captured an increasingly evident need among the new generations: choosing working environments where there is a sense of trust between the company and the worker and where attention to the needs of the worker.
The founder of the Virgin group also said so Richard Branson, among the first, in 2015, to introduce the policy of unlimited holidays: «If one of my employees wants to go on holiday for two months, they can do so. If he has to go to a wedding, or a funeral, he doesn't even have to ask. Just go there», said the , who has always been one of the entrepreneurs most attentive to his workers. «I believe that the number of vacation days granted in America (about 15 a year, ed) is a shame. How the hell do people find time to be with their children or their partners?'
More stories from Vanity Fair that may interest you:
Work, the 8 prejudices that limit the possibilities of affirmation for women
Bullying in the office exists and it is better to be careful\
Source: Vanity Fair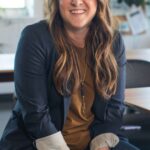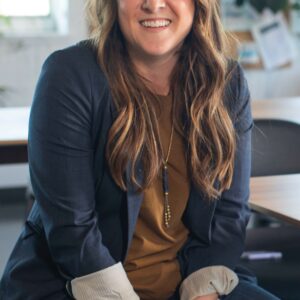 I'm Susan Karen, a professional writer and editor at World Stock Market. I specialize in Entertainment news, writing stories that keep readers informed on all the latest developments in the industry. With over five years of experience in creating engaging content and copywriting for various media outlets, I have grown to become an invaluable asset to any team.
- Article Bottom Advertisement -