The game "Mortal Kombat 1 ", renowned in the market for characters such as "Liu Kang", "Raiden" and "Sônya Blade", in search of a fresh start for the franchise, which completed 30 years in 2022, available for the new generation of consoles: Playstation 5, Nintendo Switch , Xbox Series and PC.
Developed by studios NetherRealm which has in its catalog games such as "Batman: Arkham Origins" and "Injustice", Shiver Entertainment exclusively for Nintendo Swift, and QLOC, for Steam and Epic Games Store, Mortal Kombat 1 seeks to improve the franchise's well-known and classic combat tools, while delivering new story, villains, game modes and fatalities to players.
Unshakable peace?
In history, Liu Kang, also called the "God of Fire", created a New Era, where everyone can find their path of peace and harmony. However, a new villain will mean that Liu Kang will have to use all his wisdom and experience to save not only Planet Earth, but all of existence.
Game modes
The "story mode" returns with a completely new, cinematic narrative, with unexpected twists, classic rivalries and original stories for the wide cast of legendary fighters. More details about online and offline modes will be released soon, according to information on the game's website.
There is also "invasion mode", a type of RPG where the character will move around a board to face fierce battles, with everything this type of game has to offer: skill points, special equipment, amulets and other items that the will become stronger and more prepared.
What characters are available?
"Mortal Kombat 1" will feature the usual fighters, such as Liu Kang , Scorpion , Sub-Zero , Raiden , Kung Lao , Kitana , Mileena , Shang Tsung , Johnny Cage and many others, in traditional clothing and collectible skins. Furthermore, others can be enabled in packs released on the platforms.
There will also be so-called "Kameos", or "Partnership Fighters", exclusive partner characters whose objective is to assist the player during matches, a great option for gamers who want to create and diversify their combos during matches.
These characters must be chosen separately from the main cast of fighters. On the list, there are established and feared names such as Sonya Blade, Goro, Jax, Stryker and Motaro.
Brazilian skin
Warner, responsible for publishing the game, revealed that there is a skin for the character "Tanya" that will pay homage to the Brazilian public, with colors, clothes, accessories and even Juliet glasses to characterize the fighter.
First reviews
Users who are playing "Mortal Kombat 1" on the Nintendo Switch, with lower performance than the Playstation and XBOX consoles, are complaining about the quality of the graphics and supposed bugs that the game is presenting.
There are reports on "X", formerly Twitter, that the characters' skin has a plastic appearance, controls malfunction during the game and even a certain fighter escapes during the confrontation.
It's really bad bropic.twitter.com/SE5khrRwtG

— 👑Dracula🦇🐝 (@KingDracula405) September 17, 2023
How much does it cost?
The entry-level versions of the game can be purchased for R$299. The Premium version, on all platforms, is available for R$469.90.
Watch the trailer


Source: CNN Brasil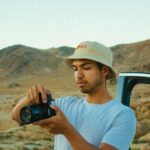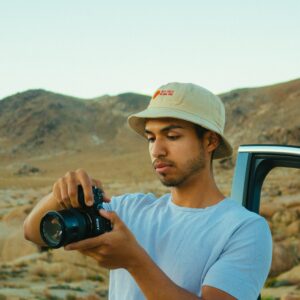 Charles Grill is a tech-savvy writer with over 3 years of experience in the field. He writes on a variety of technology-related topics and has a strong focus on the latest advancements in the industry. He is connected with several online news websites and is currently contributing to a technology-focused platform.