Moscow Mayor Sergei Sobyanin examined a model of an electric river tram today and told details about the project to revive regular passenger traffic on the Moscow River.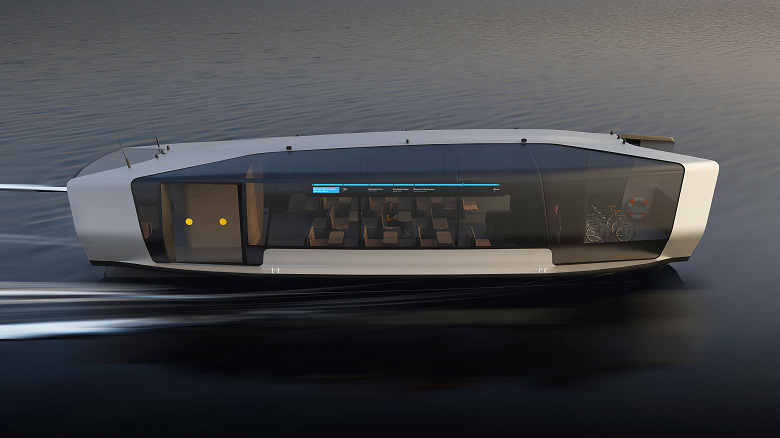 A mock-up of an electric river tram is being demonstrated at the pier in Zaryadye. Anyone can join until August 2, 2021. The visiting rules can be found here.
According to the press service of the Moscow Department of Transport, this is the world's first electric ship that will sail all year round, even taking into account the Moscow temperature and climate. Sobyanin explained:
A very important point: they must walk not only in summer, but also in winter. Moscow is a northern city, a significant part of the river season is closed for ordinary ships, so it is necessary to add to the structure the ability to pass on shallow ice so as not to stop moving even in winter. "
Moscow river trams are planned to be quite spacious: about 22 meters in length, each with 42 seats, two of which are for people with disabilities. The salon provided information screens, USB chargers, free Wi-Fi access, space for scooters and bicycles, seats and tables for working with a laptop.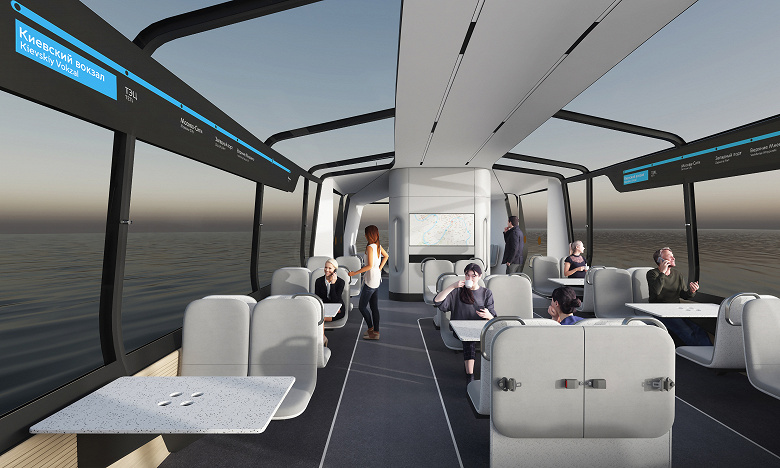 In 2022, it is planned to launch two river routes: Fili – Kievsky railway station and Avtozavodsky most – Pechatniki. Passengers will be transported on them by 20 river trams. It is planned to put the transport on the routes in stages, starting from June.
It will be possible to pay for the fare with a Troika, a bank card or using a biometric system. Holders of uniform travel tickets for 90 or 365 days will be able to travel at no additional cost. The cost of one-time trips and other tariffs will be approved by the first quarter of 2022.
.