There are no major jolts in the routine of Ada, the protagonist of Mrs Harris goes to Paris. Ada wakes up very early, takes the bus and goes from house to house to clean, tidy up, iron and wash. Every day she is the same as the previous one and she, with unchanged efficiency, dedicates herself to the various homes with great care, despite some too snobbish ladies regretting the age of slavery and keeping her tied to him by promising payments that never arrive. Could you want more? The answer is a resounding yes, especially after a lifetime of sacrifices, hand calluses and back pain from too much scrubbing. Thus begins the adventure of the film based on the novel of the same name by Paul Gallico (Frassinelli), who has had a makeover for the occasion and arrives in bookstores with a new edition with the film poster.
The story, presented by director Anthony Fabian at Rome Film Festival and from 17 November in theaters, starring Lesley Manvillewho is ubiquitous on TV these days, as Princess Margaret in The Crown 5 (on Netflix) and as Marquise de Merteuil in the serial adaptation de Dangerous Liaisons (Lionsgate+).
London cleaning lady to whom the title refers lives in the Fifties, alone and a widow after losing her husband in the war. Her existence begins and ends within the home but one morning something changes: she sees something so shamelessly beyond her reach that she desires it immensely. In the bedroom of Lady Dant (Anna Chancellor, who many will remember as Henrietta/Face of Chiulo in Four weddings and a funeral) notice a glittering dress and breathtaking, which he will discover is a high fashion garment from a French fashion house, Dior. Finally it seems that her savings have a purpose and so, taken by the thrill of the adventure, she buys a ticket to Paris, with the sole purpose of buying one that makes her feel like in that moment, that is unique, special, of value .
With his roll of pounds, he naively thinks that the idea is easy to implement, just like going into a boutique and choosing your favorite model by size, line and colour.
The bath of reality comes to her from the mastiff at the entrance to the atelier, masterfully interpreted by Isabelle Huppert: his Claudine is the quintessence of made in France arrogance, that delusion of omnipotence that makes you look down on the world. These two women, close by birth, could not be more distant, not only for social background and tastes, but for human temperament.
A full-fledged collision that puts both back on a new orbit: it starts here, from their collision, an unexpected and new journeycapable of changing them forever.
Ada, with her marked practical sense and great innocence, immediately conquers everyone, from seamstresses to models, to Claudine's immense amazement. In spite of her stormy beginning, she tenaciously pursues her goal and becomes the protagonist of a fairy tale full of style.
Thanks to Oscar-winning costume designer Jenny Beavan, Dior's New Look comes to life through a faithful reconstruction of a decade of glorious catwalks. All the classic French elegance fused with the desire for innovation showcases women who are different yet glorified by one of the gods of contemporary fashion.
The sparkle of gentle, delightful and dreamy comedy is the perfect appetizer for the holiday menu.
More stories from Vanity Fair that may interest you:
Harry and Meghan, the distance from William and Kate
Meghan Markle and Harry sometimes come back
Prince Harry on children and the web

Source: Vanity Fair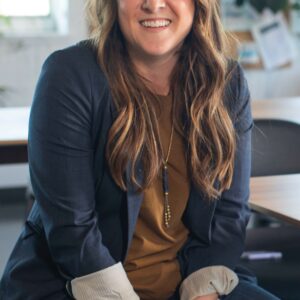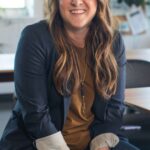 I am a writer at World Stock Market. I work on the Finance and Market section and write about stocks, ETFs, and market trends. I have been involved with writing for over 8 years and have experience in various industries such as finance, technology, and cryptocurrency.