«I feel the poem physically positioned between my heart, my stomach, my mouth. When it arises, because poetry arises. It comes from an attitude of mind or being for which one has an extraordinary trust of words. And words have the great power to establish the real." He says it Patrizia Cavalli, poet and free, amused and funny woman, who passed away on the day of the summer solstice of 2022, who now lives again in beautiful documentary by Francesco Piccolo and Annalena Benini. The title is My poems won't change the worldfrom his first collection of poems, presented during the Venice Festival and now at the cinema, a Fandango production.
Patrizia Cavalli lets herself be interviewed, talks about herself, walks, acts. It talks about love, friends, Elsa Morante, there is also her partner Diane Kelder. "The love? And what do you want me to tell you?", She lets Piccolo and Benini know who almost always remain on the other side of the camera, on the sidelines, «Love was fundamental, it produced most of my poems. Love is almost never happy, it's usually what's missing that makes words exist. As a sort of reward, a revenge. In my loves there has always been jealousy and confusion. I haven't had happy loves, even though I later realized that the people I complained about loved me." And again: «I never said I fell in love with you first. What's more beautiful when you know that something is and you don't make it happen?
Cynicism and irony, mixed just right. «The funniest thing was when we asked her to make a film about her», recalls Piccolo, «And she answered us "Do you want to do it because I'm dying?". Then this joke of his became terribly real, but Patrizia has always been aware of this too. Not caring about the reasons why we were filming, she really gave herself a lot. They were beautiful, happy moments for her, she gave us so much, we left her house euphoric for her, because regardless of the film they were very beautiful hours."
Teachings: «She was a great poet and a free woman, in living and speaking about her life», explains Annalena Benini, «I would also like to say that she was a woman who lived a lot and had fun together with others. A large part of his life was dedicated to friendship. Friendship dominated everything, in the sense of being together, arguing, telling each other the truth." Piccolo's version: «His life was writing poetry and being with the people he loved, I think it can be considered the life of a happy person».
Can poems change the world? «She has never felt invested in this task», continued the journalist, «but we believe that her verses have changed the world a little. They offer a perspective, a unique and special ability to use words, a priceless freedom of thought and action."
Listening to it again today makes us emotional and laugh. «I feel in a privileged position in using poetry», says Patrizia Cavalli in the video, «not wanting to say everything is like saying everything for me. If I write a poem I can't think about who I write it for, I just write it."
Source: Vanity Fair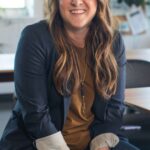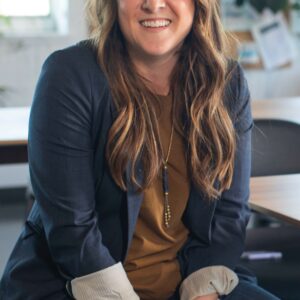 I'm Susan Karen, a professional writer and editor at World Stock Market. I specialize in Entertainment news, writing stories that keep readers informed on all the latest developments in the industry. With over five years of experience in creating engaging content and copywriting for various media outlets, I have grown to become an invaluable asset to any team.