1. Phone
2. Wallet
3. Pay with iQR code
4. iCoupon from our partners
5. E-Commerce
1. Phone is the easiest, most affordable and effective way to control your number: check the balance, the remaining packages, change the tariff plan, connect / disconnect services.
2. Wallet is a convenient interface for paying utility bills, Internet service providers, cable TV, banking services, mobile number top-ups, and much more, with which you can pay without leaving your home, without standing in numerous queues, and most the main thing is safe.
3. The iQR payment feature helps you pay with your wallet,
or a linked card for goods and services in the institutions of the city, just
by scanning the iQR code.
4. iCoupon is a discount on goods and services provided by our partners. Having received a coupon, you can buy the product you need at a discount, at a lower price.
5. In the E-Commerce section there will be a Marketplace, with which you can make Online-
purchases and make electronic payments.
It is possible to contact a Babilon-Mobile specialist who will promptly answer your questions, help you choose the right service or tariff plan, and advise on all issues.
If you use the application "MyBabilon", via the Internet from the company "Babilon-Mobile" – the traffic is not consumed.
Source: Trash Box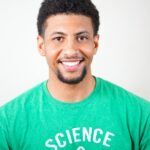 I'm John, an author for World Stock Market and a passionate believer in the power of storytelling to inspire change. I specialize in technology news, drawn from my years of experience in the tech industry. My goal is to keep people informed through concise, accurate and accessible reporting. I strive to make complex topics easy to understand while providing readers with valuable insights into disruptive technologies.