The US "will not allow" China to isolate Taiwan, House Speaker Nancy Pelosi said in Tokyo today after a visit to the island that angered Beijing.
Ms Pelosi, 82, who is making Japan – the last stop on her Asia tour – her first visit since 2015, traveled to Taiwan on Tuesday and Wednesday.
Beijing considers the autonomous island of 23 million people an integral part of Chinese territory, a breakaway province destined to be reunited with the mainland in the future. It responded by launching unprecedented military drills around Taiwan on Thursday, deploying fighter jets, helicopters and ships and launching ballistic missiles, some of which passed over the island and fell, for the first time, inside Japan's exclusive economic zone, according to the Ministry of Defense in Tokyo.
"The Chinese went ahead with these launches possibly using our visit as a pretext," Ms. Pelosi said during a news conference in Tokyo.
They are trying to "isolate Taiwan," he added, recalling that Beijing rejected a US call in the spring to allow the island's authorities to participate in the annual assembly of the World Health Organization (WHO).
But "they will not isolate Taiwan because we will prevent them from doing so. We had high-level visits, senators went there in the spring," it was a "cross-party" initiative, he said, insisting "we will not allow them to isolate Taiwan."
"They don't decide where we travel," threw the president of the House of Representatives.
Nevertheless, Ms. Pelosi said her tour of the region "was not intended to change the status quo here in Asia, to change the status quo in Taiwan."
Officially, since 1979, Washington has recognized only one Chinese government, the one in Beijing, although it plays the role of Taipei's protectorate and is the largest supplier of weapons to its armed forces.
The visit, said the speaker of the US House, "concerned the 'Taiwan Relations Act'" (s.b. "Taiwan Relations Act") which was passed by the US Congress in 1979 and defines the relations between the US and the Taiwan, as well as the "US/China relationship, all texts of laws and agreements defining our relations".
And even to "celebrate" Taiwan "for what it is, a great republic with a prosperous economy, with respect for all its people."
Referring to Sino-US relations, Ms Pelosi opined that if the US remained silent "on the issue of human rights in China because of (their) commercial interests", then "we would lose all moral authority" and "we would not be able to talk about human rights rights anywhere else in the world".
SOURCE: APE-ME
Source: Capital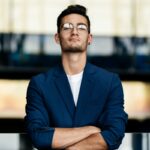 Donald-43Westbrook, a distinguished contributor at worldstockmarket, is celebrated for his exceptional prowess in article writing. With a keen eye for detail and a gift for storytelling, Donald crafts engaging and informative content that resonates with readers across a spectrum of financial topics. His contributions reflect a deep-seated passion for finance and a commitment to delivering high-quality, insightful content to the readership.