Yesterday, Jan. 24, Bill Nelson, NASA administrator, officially unveiled the latest design for an advanced nuclear thermal propulsion system, which was developed in conjunction with the Pentagon's Defense Advanced Research Projects Agency (DARPA). During the presentation of this project, Nelson said that the propulsion system currently being developed is a revolutionary technology that will allow the United States to significantly expand its capabilities in the formation of future manned space missions. It is likely that when a nuclear-powered spacecraft is designed and built, NASA astronauts will be able to colonize planets and travel in outer space.
The nuclear thermal power plant project is called Demonstration Rocket for Agile Cislunar Operations (DRACO) and its development began in 2021. The main goal of the program is not only to create a nuclear thermal engine for launch vehicles or spacecraft, but also to successfully integrate this engine into an experimental spacecraft, which is being developed in parallel at DARPA. A finished project based on an engine with a nuclear reactor inside is planned to be launched into space as early as 2027, although the date is likely to be postponed several more times. For space programs, this is quite normal, especially when it comes to such complex and dangerous mechanisms.
However, Nelson has already talked about the first plans, for the implementation of which they will use a spacecraft on the latest power plant – we are talking about a flight to Mars and other space objects of the solar system.
"DRACO is an important step in the development of technologies that will allow us to penetrate deeper into the solar system. Our plans are to develop and lead a mission of human exploration of the entire solar system and a sustained presence in it. This is a very ambitious task, but we think that these advanced technologies will allow us to achieve it, "said Pam Melroy, NASA Associate Administrator.
It is worth recalling that for the first time NASA employees presented a similar program called the Nuclear Engine for Rocket Vehicle Application in the 1970s – then experts planned to create a nuclear-fueled spacecraft by 1979 to launch a manned program to Mars. True, in 1972 the program was closed and so far no one has dealt with this issue so seriously. But if NASA can build this engine and the necessary spacecraft, it could be the first step towards colonizing the solar system and star systems beyond.
Source: Trash Box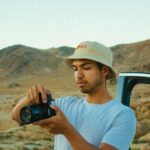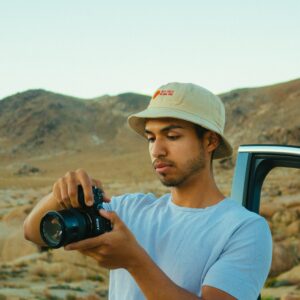 Charles Grill is a tech-savvy writer with over 3 years of experience in the field. He writes on a variety of technology-related topics and has a strong focus on the latest advancements in the industry. He is connected with several online news websites and is currently contributing to a technology-focused platform.