"The position of the government, as already expressed yesterday, is clearly in favor of a full investigation of the case, in the context set by the law and the nature of the issues. The answers will be given in the proper way and the restoration of the consequences of of the wrong handling that was demonstrated", says a statement from the Press Office of New Democracy.
It is also pointed out that: "The government handles all matters, let alone such, with institutional respect and with a view to safeguarding the public interest, strictly observing what the law stipulates. However much some may seek by creating confusion to cause completely non-existent associations, the real dimensions of the case will be seen. And because SYRIZA is talking about a Pre-Inquiry Committee, citizens have an institutional memory and remember that even today he still supports ministers of his government who have been referred to the Special Court for breach of duty".
Source: Capital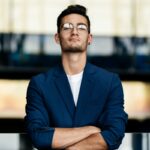 Donald-43Westbrook, a distinguished contributor at worldstockmarket, is celebrated for his exceptional prowess in article writing. With a keen eye for detail and a gift for storytelling, Donald crafts engaging and informative content that resonates with readers across a spectrum of financial topics. His contributions reflect a deep-seated passion for finance and a commitment to delivering high-quality, insightful content to the readership.