"Who does not live to serve, does not serve to live." This is the phrase that best describes a group of residents of Cachoeirinha, in Brazil, who took on the task of creating a solidarity bus stop.
In this place, where hundreds of passersby await the arrival of their transport, the neighbors place bags with fruit and bread of the day with the intention that those who need it most, take it and have something to put in their mouths. His act of humanity and solidarity has gone viral.
Neighbors put bags with bread and fresh fruit on a fixed clothesline so that those who need it most can take them away so they can have something to eat for the day. Also, above these is a sign that says:
The one you need, take it away. Whoever can, donate.
With this small initiative they have fed homeless people with limited resources. As if that were not enough, they motivated other people to join the cause. It should be noted that the creator of this movement is called Uilson Moreira Droppa, who is known in the neighborhood for his good deeds. He previously helped rehabilitate public spaces, clean parks, and paint vacant lots with his art.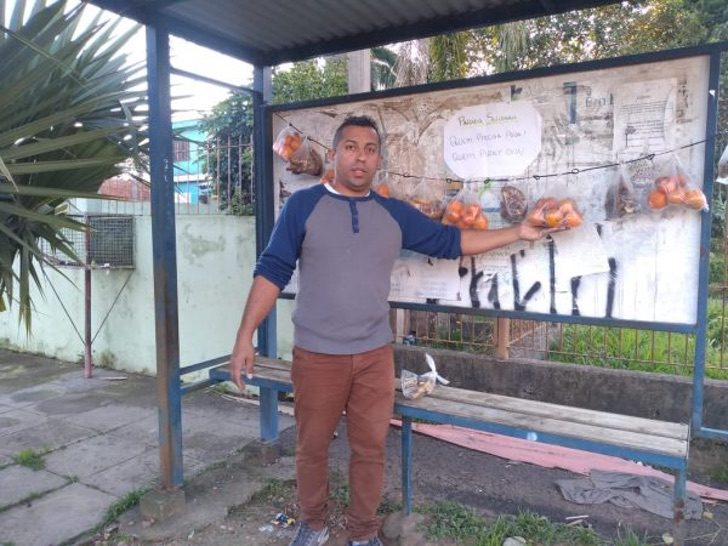 Many neighbors have loaded trees and many times we cannot take advantage of the fruits that fall, because afterwards they rot. So I had the idea to give these fruits away, put them in bags and leave them hanging at a bus stop.

Uilson Moreira Droppa, manager of the initiative.
Uilson hopes that his initiative will expand throughout the city, so that more people will have access to decent food, and others will let the world know that there are more of us good.