Netherlands: Clashes between police and protesters shortly after the announcement of the partial lockdown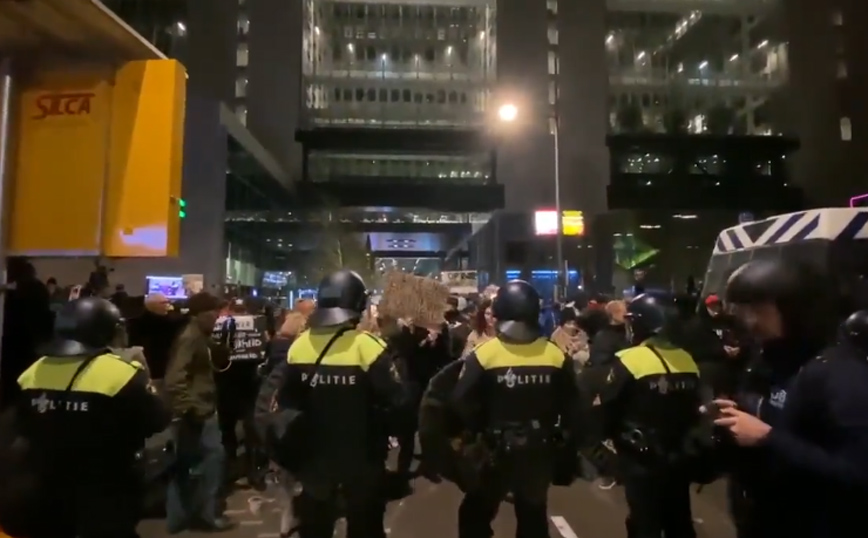 An armored personnel carrier and a large number of police officers deployed the authorities in The Hague on Friday night. Netherlands, to disperse a crowd of protesters throwing stones and Molotov cocktails to protest the new imposition of some lockdown announced the government a little earlier to deal with the resurgence of the Covid-19 pandemic, according to a journalist of the French Agency.
About 200 protesters collided with police outside the Ministry of Justice and Security, where Prime Minister Mark Rutte gave a press conference to announce the new measures, AFP reported.
According to these, the country will return to partial lockdown from tomorrow Saturday, as the government ordered restaurants and shops to close earlier and banned spectators from major sporting events, in a bid to limit the record increase in Covid-19 cases.
Rutte said the health restrictions, which the Dutch had left behind for some time, would apply to three weeks.