Two weeks later, Microsoft released the next test build of the Windows 11 operating system. The July 23 cumulative update was indexed KB5004300 and contains several interesting innovations, as well as fixes dozens of problems discovered during testing. It is noteworthy that in a sense this is even an anniversary patch, since the internal number of the preliminary version of Windows 11 after installation is completely rounded up and becomes 22000.100 (previously 22000.71).
To this topic: Everything about Windows 11 – secrets, instructions, life hacks and useful articles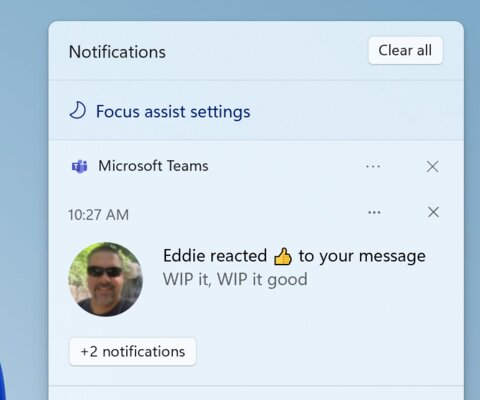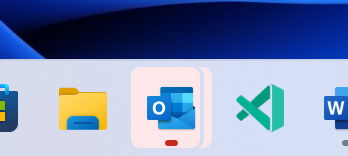 Major changes and improvements in build Windows 11 version 22000.100:
Microsoft Teams-powered Chat for Productivity is now configured to launch at sign-in and integrated into the taskbar by default (can be disabled and hidden);
the "Show hidden icons" submenu in the lower right corner of the taskbar has been updated to reflect the new visual style of Windows 11 (it may not appear immediately after the update – switching between the themes will solve the problem);
added quick access to the "Focus Attention" settings directly from the notification center;
when background activity from the application requires the user's attention, now the application will start blinking in a different way on the taskbar – a light animation includes a light red highlighting of the icon and a red pill at the bottom;
the touch keyboard icon on the taskbar has been optimized to fit the size of other icons.
The calendar submenu in the taskbar now collapses completely when you click on the arrow in the upper corner to provide space for more notifications.
The Microsoft Store has improved and smoother click and transition animations when navigating through sections.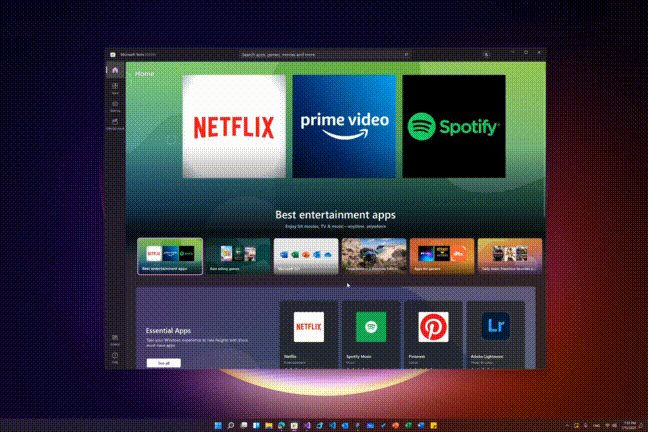 GIF animation available on click
Among the fixes are some points in the taskbar, Settings app, File Explorer, search, widgets and other places in Windows 11. The full list is available in the original article on the official Windows Insider Blog.