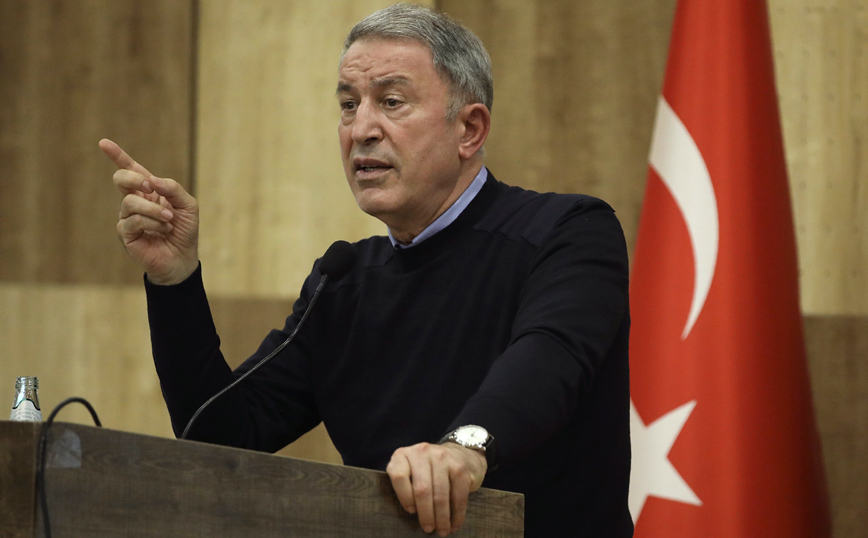 In his challenging rhythms, he continues to move Hulusi Akara few hours later the speech of Kyriakos Mitsotakis at the UN and the "window" for a meeting between the Greek Prime Minister and Recep Tayyip Erdogan, left by the representative of the Turkish PresidencyIbrahim Kalin.
Her defense minister Turkey spoke of "right of self-defense" against the militarization of the Greek islands, meaningfully emphasizing that "swimming will benefit the Greeks".
"They are militarizing the islands with a demilitarized status in violation of the treaties. This situation gives us the right of self-defense and makes the sovereignty of the islands questionable. When we say that, they make a fuss that we are threatening their rule."he says, among other things, in an interview with Hurryiet.
At the same time, Akar commented on the statements of the Greek counterpart of Nikos Panagiotopoulos from Kastellorizo, saying that "seeing their defiant attitude lately, we thought they forgot to swim. If they go with that mindset, knowing how to swim will come in handy."
How Mitsotakis' speech was broadcast by Anadolu Agency
The Turkish news agency Anadolu commented positively on Mitsotakis' speech at the UN General Assembly in New York.
"The Greek Prime Minister Kyriakos Mitsotakis declared and communicated that "Greece does not threaten Turkey. We are not enemies. We are neighbors and we attach great importance to friendly relations between us""he wrote characteristically.
Source: News Beast