The team at the popular Snapchat service has begun rolling out a major update to the Scan feature. Scan now takes center stage in the application.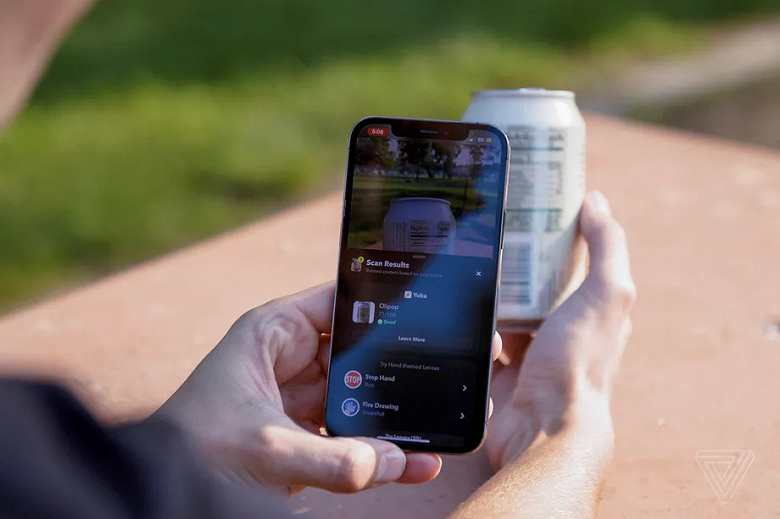 The function can now be used to recognize objects in the surrounding world, for example, clothes or dog breeds, as well as plants, food composition, cars, and so on.
The Scan function was first launched a few years ago, when it was used to scan QR codes for profiles, and now it has been radically redesigned. In particular, she "moved" to the main camera interface in the Snapchat application.
With the new version of Scan, you can, for example, finally identify the mysterious breed of a neighbor's dog or a model of cute sneakers from a fellow traveler, and immediately proceed to buying a similar or exactly the same pair.
By the way, the shopping function became available thanks to Snap's recent acquisition – Screenshop. This is an application that allows you to upload screenshots of clothes and shop for similar items. Now Scan on Snapchat can recommend similar clothing based on what the camera is pointing at and help you buy it.
Another feature of Scan is the so-called shortcuts for the camera – depending on the selected scene, the user will immediately be prompted for the optimal camera mode, soundtrack and filter.
I am Derek Black, an author of World Stock Market. I have a degree in creative writing and journalism from the University of Central Florida. I have a passion for writing and informing the public. I strive to be accurate and fair in my reporting, and to provide a voice for those who may not otherwise be heard.