Gone are the days when spending the new year's eve in Sao Paulo was synonymous with boredom or lack of options. For some years now, the main hotels in the city have started to prepare dinners, parties and shows for their guests. In addition, event organizers are increasingly promoting options for festivities to receive tourists and also São Paulo residents, who for some reason do not want or cannot leave the city on the occasion.
This year, a fact should make New Year's Eve in the capital even more crowded and attractive. That's because the turn of 2022 to 2023 will fall in a weekend – for many, with no chance of amendments – which will naturally increase the number of people who will stay in the city.
Check out some of the suggestions, ranging from premium dinners to open bar parties:
Tangara Palace
Palácio Tangará prepared a special New Year's night at the restaurant Tangará Jean-Georges, by the starred chef Jean-Georges Vongerichten . The supper will feature a six-time authorial menu signed by him and Filipe Rizzato , paired with Champagne Ruinart Blanc de Blancs, plus a choice of premium wines and spirits. Dinner will be rocked by a jazz trio.
For those looking for something more relaxed and exciting, a party will also be prepared in the hotel's Crystal Room, with the SOS band and DJ, as well as an open bar with Moët & Chandon Champagne, wines, premium spirits and signature drinks. There are two separate packages. Whoever opts for the former will also be entitled to enter the party later.
On January 1st, the traditional Brunch of the Palace features a menu designed exclusively for this moment, accompanied by sparkling wine, non-alcoholic drinks and three options of signature drinks.
The packages that include two nights of accommodation for two people, breakfast and brunch start at R$15,758 and can reach R$16,418, depending on the chosen restaurant. More information can be found on the space website.
Rua Deputado Laércio Corte, 1501 – Panamby – Tel.: (11) 4904-4040
renaissance
At Renassaince, the hotel's new chef, Raul Vieira , will prepare a special menu for the guests. It will be served at the Terraço Jardins restaurant. Tickets start at R$1,308.
Those who choose the place will find several options for starters, salads, bread and antipasti table, chestnut and dried fruit station, hot dishes and desserts.
Of course, the bar will also be "open" for those who buy the ticket, which entitles you to non-alcoholic drinks, gin, tonic, white and red wines, beer and caipirinha. The full menu can be found at this link.
Anyone who buys this ticket will also be entitled to a party that will take place at Espaço Havana.
Alameda Santos, 2233 – Jardim Paulista/ Tel.: (11) 3069-2233
rosewood
Opened in January and elected as one of the 100 best new hotels in the world by the North American magazine "Travel+Leisure", the Rosewood Sao Paulo offers different packages for those looking for luxury and sophistication at the turn of the year. There, guests will be able to choose a five-course dinner at the restaurants Blaise, Le Jardin or Rooster's tail with a bottle of Perrier Jouet wine and champagne included.
Banda Glória, Baile do Simonal and DJ Tuto Moraes are responsible for the musical programming.
The package for two, with luxurious accommodation, breakfast and dinner at the restaurant of your choice, starts at R$13,403, including taxes.
Located on another floor of the hotel, the Taraz Restaurant will have another schedule. With a mix of South American flavors, he will offer a menu to share with a bottle of sparkling wine and house wine.
Quimbara, Baile da Massa Real and Rodrigo Bento will be the musical attractions. This package starts from R$ 11,103.
After dinner, the hotel's Rooftop, Bela Vista, will have an after party, with open drinks and appetizers throughout the night. Whoever chooses to continue the festivities, can close another package, with this option already included. They start at R$15,703 and R$13,403, respectively.
Rua Itapeva, 435 – Bela Vista/ Tel.: (11) 3797-0500
Tivoli Mofarrej
To celebrate New Year's Eve 2023, Tivoli Mofarrej will prepare an event with everything that party-goers love: exclusive menu, premium open bar and musical attractions. Renowned DJs and the samba school Rosas de Ouro will be responsible for rocking the night.
The New Year's Eve dinner, served as a buffet, starts at 7:30 pm, with a variety of seasons consisting of starters, charcuterie and antipasti. Among the main dishes, classics of haute cuisine are worth mentioning, such as lamb shank, mignon with fonduta de grana padano, smoked pancetta, wellington salmon and, for vegetarians, mushrooms in vanilla butter and buffalo agnolotti with lemon zest rustic tomato sauce. Desserts are an attraction on their own, with options such as banoffee pie, mini Nutella tiramissù and the famous Tivoli pudding.
Held in the hotel's pool area, the New Year's Eve party starts at 11pm. An early morning snack will be served between 3:00 and 4:00.
Tickets can be found on the Sympla website and until the closing of the matter were in the fourth batch. The value for women starts from R$ 900, plus taxes. For men, R$1,100, also without fees.
Alameda Santos, 1437 – Cerqueira César/ Tel.: (11) 3146-5900
Seen
O Seen Restaurant & Bar It is located on the 23rd floor of the Tivoli Mofarrej itself in São Paulo. With a 360º central bar and a view of the São Paulo skyline, the place that stirs São Paulo nights will prepare a party of its own. With varied cuisine under the command of the Chef Olivier da Costa the venue will serve a menu at six times.
With a vegetarian version and premium open bar, the price will be R$1,900 per person. To pack the night and welcome 2023, there will be a DJ playing all night long.
Alameda Santos, 1437 – Jardim Paulista/ Tel.: (11) 3146-5923
The View
Installed on the top of the thirty floors of the Transamérica International flat, one block from Avenida Paulista, The View is also preparing the New Year's Eve festivities. With a more intimate atmosphere, it is the place for those looking for a more restrained celebration, with live music commanded by piano, voice, guitar and saxophone.
The menu includes options on the cover charge, starters, main course – including lobster in champagne sauce with canasta agnlotti – and desserts. The toast of the turn will take place on the terrace of the space.
The open bar is for beer, Aperol Spritz, Gin Tonic, Fruit Caipirinha, Chandon, Red Wine and Whiskey. Tickets cost R$1,400 per person.
Alameda Santos, 981, 30th floor / Phone: (11) 3266-3692
Grand Hyatt
In the New Year's Eve package Grand Hyatt guests will celebrate the arrival of the new year with the Grand Celebration party with shared tables in the hotel's Grand Ballroom. In a more relaxed atmosphere, the menu will consist of several options for seafood, oysters and gourmet meat, tartar and Japanese food stations, in addition to Möet & Chandon. The party will have special decoration, open bar, DJ and band. The cost of accommodation plus the party starts at R$ 3,578.00 per couple, with children up to 5 years old free of charge and children aged 6 to 12 paying 50% of the price.
In addition to accommodation and dinner packages, the Grand Hyatt Sao Paulo also offers the Sunday Brunch, which takes place every Sunday and wins a special New Year's edition on January 1st. The buffet consists of seafood options, oysters, gourmet stations and live stations made by the host chefs. Also included will be the famous breakfast items like muffins, waffles, pancakes with Maple Syrup, Poached and Benedictine eggs, plus a table full of desserts. To harmonize with the variety of dishes, options of sparkling wine, red and white wine, water, juice, soda, coffee and tea will be offered. Brunch costs R$420 per person and child R$210 (between 6 and 12 years old) – children up to 05 are free and over 12 years old, full price.
Av. United Nations, 13301 / Reservations must be made via website.
Meliá Paulista
The classic fireworks display and the parties on Avenida Paulista during New Year's Eve will be the backdrop for the New Year's Eve dinner at the Gran Via restaurant, at Meliá Paulista. A menu with options for starters, main courses and desserts, as well as alcoholic and non-alcoholic options to accompany will be available.
At New Year's Eve, each guest will receive a glass of sparkling wine for a toast. There will be live music for guests until 2pm. Tickets are now on sale on the website and start from R$ 1,056.
Meliá Paulista is in front of Consolação Station, close to Trianon Park and São Paulo Museum of Art (MASP).
Avenida Paulista, 2181 – Consolação/ Tel.: (11) 2184-1600
Blue Note
Also on Avenida Paulista and with a privileged view of the city's most traditional party, the Blue Note is preparing its New Year's Eve event with great national and international classics of disco dance and soul music.
Tickets are also all inclusive and can be chosen between shared tables and cabins. Until the closing of the matter were on sale from R$ 1,190.
Av. Paulista, 2073 – Bela Vista / Tel.: (11) 94745-9694
Turn in the Park – Ibirapuera Park
Ibirapuera Park, emblematic point of the capital of São Paulo, will receive a New Year's party. Now privatized, the space will promote "Virada no Parque", an open-air open bar party. The country duo Henrique & Diego and the group Turma do Pagode will be the attractions of the night. Tickets are already on sale through the Ingresse website and start at R$ 590.
New Year's Eve of Dreams – Villagio Jk
Villagio JK, one of the famous nightclubs in Vila Olímpia, will promote the New Year's Eve party. Open Bar Premium, varied menu buffet, finger foods and breakfast are included in the ticket price.
The band Homem de Lata and the group MBM (Best Band in the World), along with the house djs, will be the attractions of the night. Tickets are on sale now and start at R$450 for women and R$480 for men.
Rua Funchal, 500 – Vila Olímpia/ Tel.: (11) 3044-3022
High Line Bar
For those who want to enjoy the New Year in Vila Madalena, the High Line Bar will celebrate the New Year with a special menu. The starters are based on the original menu of the house, complemented with options such as Brie Crispy with Red Fruits; Roast Beef Mignon with Fuet Grás Foam and Capelin Roe; Falafel of Palmito Pupunha with Aioli and Tahini Pearls, among others. To complement, a premium open bar with national and international drinks options and musical attractions to pack the night. Pagode and samba, brasilidades, DJs and samba school are part of the program. Tickets start at R$500.
Rua Girassol, 144 – Vila Madalena / Phone: (11) 3032-2934
Bourbon Ibirapuera
O Bourbon Ibirapuera hotel presents an exclusive package combining accommodation and gastronomy at the Zillis Bar Lounge & Restaurant, in a celebration with several attractions. To liven up the night, Sinfonia Sertaneja brings in its repertoire the greatest classics from the 90s in string and vocal arrangements. Then, Banda Feel Good leads the party with an eclectic repertoire and the closing is on behalf of Escola de Samba. .
The celebration takes place at the development's Convention Center, from 8:30 pm to 3:00 am. The event also has programming at the Kids Space, with children's recreation and the presence of specialized monitors for children aged 3 to 11 years.
the menu of New Year's Eve includes antipasti islands, starters, main courses, desserts, fruit and broth stations, coffee table and open bar for alcoholic and non-alcoholic beverages, as well as options for vegetarians, diabetics and lactose intolerant people.
Tickets start at BRL 850 for children over 12 years old and start at BRL 425 for children between 3 and 11 years old. More information on hotel website.
Avenue ibirapuera2927 – Moema / Tel.: (11) 5091-2330
Source: CNN Brasil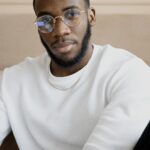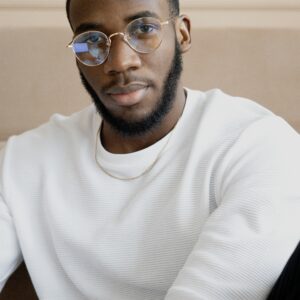 Bruce Belcher is a seasoned author with over 5 years of experience in world news. He writes for online news websites and provides in-depth analysis on the world stock market. Bruce is known for his insightful perspectives and commitment to keeping the public informed.