North Korean authorities claimed today that the country's first outbreak of the covid-19 pandemic began when people touched "foreign objects" near the border with South Korea, apparently blaming the outbreak on Seoul.
Pyongyang, while announcing the results of a survey conducted, asked North Koreans "to treat foreign objects arriving due to wind and other climatic phenomena and balloons in the areas along the demilitarized zone and the border with caution," the KCNA news agency reported. .
The agency did not specifically mention South Korea, but North Korean defectors and activists have been flying balloons carrying leaflets and humanitarian aid from South Korea to the North for years.
South Korea's Unification Ministry responded that there is "no possibility" that the coronavirus entered North Korea through these leaflets.
According to KCNA, an 18-year-old soldier and a 5-year-old child who touched unknown objects in eastern Kumgang County in early April subsequently developed symptoms and eventually tested positive for covid-19.
The North Korean news agency said all other cases of fever reported in the country through mid-April were due to other illnesses, but gave no further details.
"It is difficult to believe North Korea's claims, as from a scientific point of view the possibility of the virus being transmitted through the objects is small," said Yang Moo-jin, professor of North Korean Studies at Seoul National University.
The US Centers for Disease Control and Prevention (CDC) has pointed out that the risk of people contracting covid-19 through contact with contaminated surfaces or objects is generally small, although it is possible.
North Korea announced the first outbreak of the disease on its soil in months after easing restrictions on its border with China.
Pyongyang says the outbreak appears to be subsiding, although experts say cases are not being recorded properly.
Today, North Korean authorities indicated that another 4,570 people had developed symptoms of the fever, bringing the total number of cases since the end of April to 4.74 million.
Pyongyang announces daily the number of patients with fever without specifying whether they have been infected with covid-19 due to the lack of diagnostic tests for the disease.
SOURCE: APE-ME
Source: Capital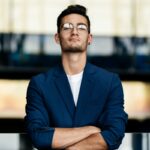 Donald-43Westbrook, a distinguished contributor at worldstockmarket, is celebrated for his exceptional prowess in article writing. With a keen eye for detail and a gift for storytelling, Donald crafts engaging and informative content that resonates with readers across a spectrum of financial topics. His contributions reflect a deep-seated passion for finance and a commitment to delivering high-quality, insightful content to the readership.