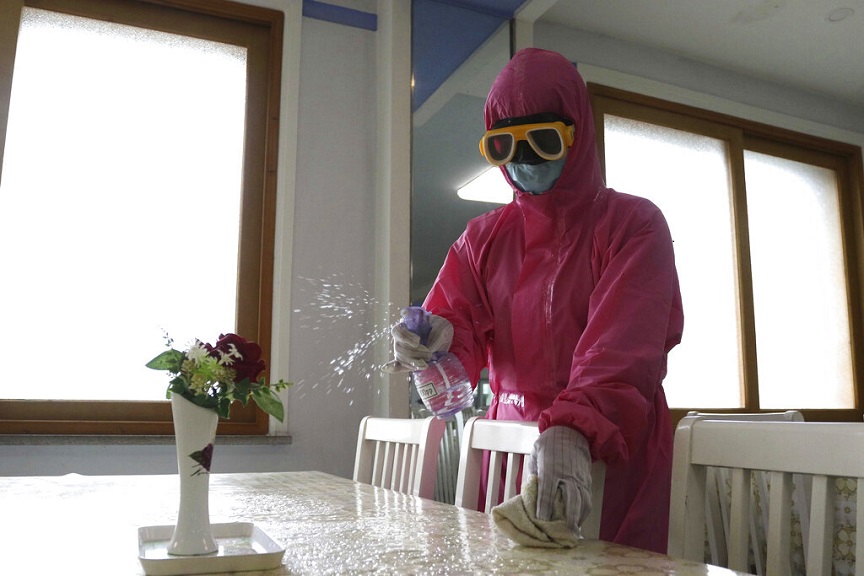 The daily number of possible cases coronavirus in North Korea fell below 100,000 for the first time, the official KCNA news agency reported today, less than three weeks after the Pyongyang regime officially acknowledged the first Covid-19 outbreak in its territory.
The internationally isolated country is facing an unprecedented Covid wave since declaring a "state of emergency" and imposing a national lockdown amid concerns about shortages of vaccines, medical supplies and food.
The previous 24 hours, 88,520 "Patients with fever" sought medical care, up from nearly 400,000 10 days ago, according to the KCNA, citing data from the Emergency Outbreak Prevention Headquarters.
The total number of "fever patients" has risen since April to 3.36 million in the country of about 25 million. The North Korean News Agency (KCNA) has not reported any deaths in the last 24 hours. Until yesterday, Friday, the victims were 69.
North Korea has not confirmed the total number of people tested positive for coronavirus, with Reuters pointing out that the country apparently does not have enough tests to detect the virus to conduct a campaign. Experts stress that it is very difficult to assess the true scale of the situation in North Korea.
The KCNA says "all sectors and units" in the country "remain vigilant and mobilized" to fight the virus, with authorities pushing for "strict and timely" controls. "Many lockdown firewalls have been set up to prevent new variants of the virus from invading," the North Korean news agency said.
South Korea and the United States have offered to help North Korea fight the pandemic, including with vaccines against Covid-19, but Pyongyang has ignored their offers.
In the months leading up to its announcement of the first official Covid-19 outbreak in its territory, North Korea suddenly imported millions of masks, 1,000 respirators and possibly vaccines from China, according to trade figures released by Beijing.
Source: News Beast