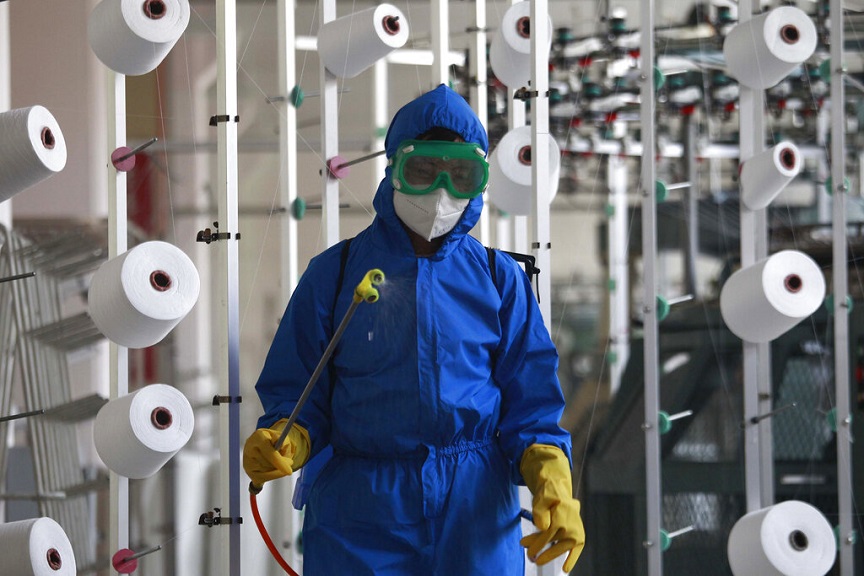 Its principles North Korea recorded two deaths and another 263,370 cases of people with "fever" in the isolated country of Southeast Asia, a few days after the confirmation of its first outbreak pandemic of new coronavirus in its territory, with the toll of the victims reaching this stage 65 dead out of a total of 2.24 million infectionsaccording to the state-run KCNA news agency.
It is not clear whether or how many of the patients were confirmed to be infected with SARS-CoV-2, or whether the deaths were actually due to complications of COVID-19, as the country does not have the means to conduct mass examinations.
Nevertheless, the authorities believe that they are succeeding "good results" in trying to control the crisis as well production continues "smoothly" in industry and agriculture, while preparations are being made for the official funeral of a former general.
World Health Organization officials are concerned that deadly new strains of the virus could emerge if the spread continues unchecked in the state of 25 million people.
Pyongyang has not vaccinated its population for COVID-19, has no drugs designed to treat the infection, and appears to be based on broad-spectrum antibiotics. North Korea's health system ranks 193rd out of 195 countries in last year's Johns Hopkins University study.
South Korea and the United States have offered to help the North Korean authorities deal with the health crisis, but have not received a response, a Seoul National Security Council official said Wednesday (May 18th).
Source: News Beast