American economist Nouriel Roubini, who predicted the global financial crisis of 2008, believes that a large-scale collapse awaits the cryptocurrency industry. About this he wrote on my own Twitter.
So crypto system in on its way to systemic meltdown

— Nouriel Roubini (@Nouriel) March 11, 2023
He believes that crypto companies will collapse faster than California-based Silicon Valley Bank (SVB) did. As Roubini argues, any exchange in the crypto market can collapse faster than SVB due to the large number of gray schemes.
"They [криптобиржи] similar to banks – huge maturity mismatch and substandard assets – and they don't have liquidity/capital, deposit insurance or liquidity like real banks. On the course of extinction! Rubini wrote.
The strong intertwining of the cryptocurrency industry with the traditional financial market will eventually lead to a large-scale crisis, the economist believes. However, he did not specify which exchanges could follow SVB.
It is not the first time for Roubini to predict the death of the entire crypto industry. For example, back in February 2020, he called the industry "one big scam." Ponzi schemes are the highest form of fraud that Bitcoin (BTC) is capable of, Roubini noted.
In November 2022, Roubini criticized the UAE authorities for issuing a license to the Binance cryptocurrency exchange to operate in the region. According to him, the founder of Binance, Changpeng Zhao, is a real "walking time bomb." Roubini urged the UAE to expel the crypto exchange from the country, as the exchange had previously helped Iran "launder $8 billion." The economist was also outraged that Zhao lives in the UAE and speaks freely at economic forums.
Binance is not the only exchange that has violated US sanctions, although its scale is incommensurable with other exchanges. For example, the US Department of the Treasury previously found that between October 2015 and June 2019, the American crypto exchange Kraken violated sanctions by allowing Iranians to make transactions worth almost $1.7 million. During this period, the crypto exchange processed more than 826 transactions that fell into sanctions violation category. At the same time, the fine for violating the sanctions regime amounted to only $362,000.

Source: Cryptocurrency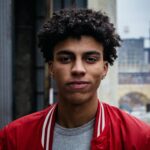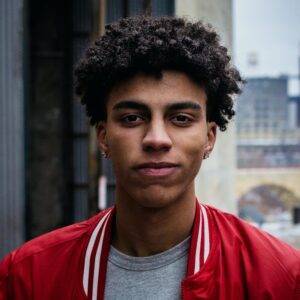 I am an experienced journalist and writer with a career in the news industry. My focus is on covering Top News stories for World Stock Market, where I provide comprehensive analysis and commentary on markets around the world. I have expertise in writing both long-form articles and shorter pieces that deliver timely, relevant updates to readers.