At 82 years old, Mildred Wilson is an incredible woman. The former employee of a vending machine company just completed the Tough Mudder challenge for the second time, one of the toughest and toughest events in the world.
For those unaware, Tough Mudder is an obstacle course filled with ice baths, endless mud paths, climbing ropes suspended over water, and a ladder over 15 feet tall with huge gaps.
Originally from Sikeston, Missouri, in the United States, Mildred began to compete after accompanying her son and supporting him during several obstacle courses and physical endurance. When her son asked her if she wanted to try making one, Mildred didn't hesitate.
So after getting the go-ahead from her doctor, Mildred began training in 2019 to complete her first obstacle course just weeks after her 80th birthday; the second race came in May of this year.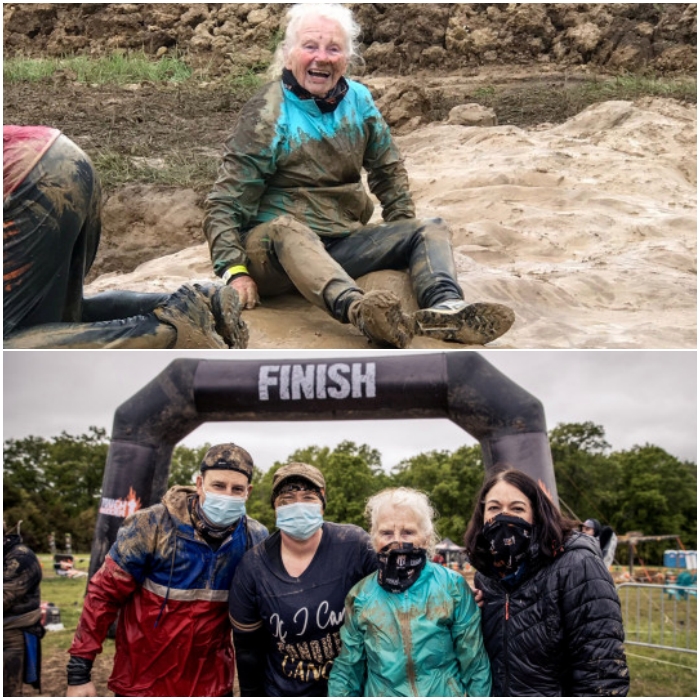 I loved doing it the first time, so when my son invited me to participate in another race, it was the easiest yes in the world. It was amazing to compete alongside my son on Mother's Day. At first I was very nervous, but once I understood how to do it, it was amazing.
Mildred's husband, Farrell, was supportive from the get-go, but just before her second career, she passed away suddenly, so she decided to dedicate her next triumph to her. The octogenarian hopes to compete in her third pageant next year and that her story will inspire others.