Today, December 14, OPPO announced its own NPU processor called MariSilicon X, which is responsible for image processing in a mobile device, immediately after the presentation of its new Air Glass smart glasses. This chip is built on a fairly fresh technical process (6 nm) by TSMC and provides the smartphone with impressive capabilities for photography. For example, according to information from OPPO, this processor can handle up to 18 trillion operations per second with a dedicated Tera-bps memory bandwidth of up to 8.5 GB / s. Actually, it is thanks to the dedicated memory that MariSilicon X has turned out to be more energy efficient, since the processor reduces the number of unnecessary read and write cycles.
Also, the new chip provides the ability to shoot photos in 20-bit dynamic range – the manufacturer noted that this is four times more than the dynamic range on the Find X3 Pro smartphone. Moreover, due to the combination of a powerful processor, dedicated memory and an ISP-module, a smartphone on MariSilicon X will be able to process photos in RAW format in real time. The processor also supports the proprietary technology of intelligent noise reduction in the frame AI Noise Reduction, plus various algorithms are used to form the final frame to improve the quality of the image.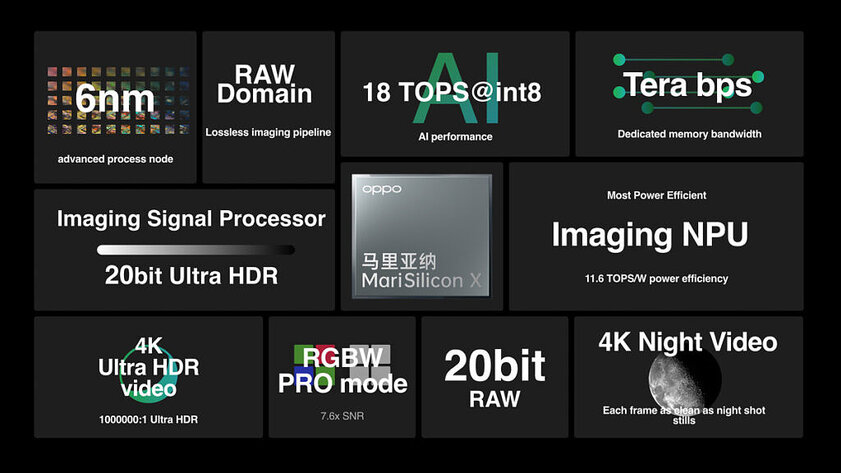 Special attention should be paid to the ability of MariSilicon X to shoot video – the manufacturer has officially introduced the "Night video" mode, which, due to algorithms, artificially increases the brightness of the scene in the frame without losing quality and contrast. This mode has already been introduced on the OPPO Find X3 Pro smartphone, but thanks to the capabilities of MariSilicon X, future smartphones of the brand will be able to shoot in the same mode in 4K resolution with HDR support.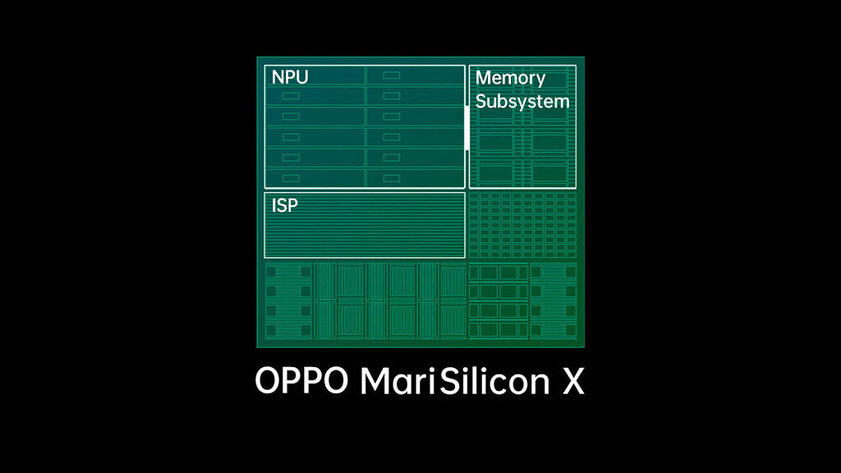 OPPO has announced that the MariSilicon X processor will be featured in the new OPPO Find X line of smartphones in the first quarter of 2022.