September 20th is World GO Day, the day dedicated to raising awareness about gynecological tumors. Among these the ovarian cancerone complex neoplasm which is estimated to affect more than 5 thousand women in our country every year and which still exists today among the most serious tumors due to its high mortality. Between the lack of screening or early diagnosis tools and often unrecognizable symptoms, ovarian cancer does in fact occur diagnosed at an advanced stage in approximately 80% of cases.
To shed light on these and other important aspects related to the disease, it is "Let's change course"The first illustrated white book on ovarian cancerpresented to the Ministry of Health a few days ago and promoted with the patronage of ACTO Italy (Alliance against ovarian cancer).
Made thanks to the contribution of over 20 professionals, including clinicians and experts, the book collects the precious testimonies of 9 women whose stories they retrace, step by step, the journey of those who face ovarian cancer, highlighting a lot the progress achieved How much needs still to be satisfied.
Alongside their voices and those of the professionals involved, too the data collected from a research conducted (on a sample of 109 patients with ovarian cancer, distributed throughout the national territory) from ACTO Italy Together at Elma Researchwith the aim of analyzing the level of knowledge about ovarian cancertake a picture of the current treatment path and, last but not least, highlight patients' still unsatisfied needs.
About 7 out of 10 patients discovered their cancer when it was already in an advanced stage
One emerges from the ACTO investigation greater awareness on the part of patients: In fact, 70% of women with ovarian cancer already know about the disease before diagnosis. An encouraging figure considering that 10 years ago, only 30% had heard of it. What is worrying, however, remains difficulty of diagnosis. Based on what emerged from the research, in fact, approximately 7 out of 10 patients discovered the cancer when it was already in an advanced stage (III or IV).
In the Approximately 54% of cases were diagnosed following visits due to the presence of non-specific symptomsbut what is especially striking is the fact that for over 4 out of 10 patients were diagnosed by chance, following routine checks (26%) or checks for other pathologies (16%). Finally, approximately 4% is represented from patients who knew they were BRCA-positive before diagnosis and were included in an active surveillance program. In fact, ovarian cancer can affect a every agewith a increased incidence after menopausebetween 50 and 69 years old, and with a tendency to appear earlier in carriers Of mutations in the BRCA 1 and 2 genes.
The symptoms are often barely recognisable
The three most frequent symptoms in patients were, based on what emerged from the research, abdominal swelling (58%), lower abdominal discomfort (39%) and weight loss (34%). These are symptoms that almost all of the women involved in the research (94%) did not suspect could be attributable to a gynecological tumor. The data therefore confirms an unfortunately known aspect: the vast majority of patients he discovered the disease late also because it is often characterized by poorly recognizable symptoms.
Fewer than three out of ten patients choose to be treated in a specialized center
The research also wanted to shed light on ovarian cancer treatment pathrevealing how fewer than three out of ten patients choose to be treated in a specialized center for this neoplasm, ignoring how much this decision can make a difference. For a high percentage of women, in fact, the choice of hospital is dictated by factors other than specialization in the treatment of ovarian cancer. A negative fact that reveals how much is still missing awareness – among patients but often also among doctors – of the importance of being treated in a specialized oncology center for ovarian cancer.
Access to tests
Next to specialized centers, to guarantee each patient a Personalized therapeutic strategy for ovarian cancer, testing is an essential requirement. But even in this case the research shows the existence of a gap still to be filled.
L'88% of patients was informed regarding genetic testing for BRCA mutations: 81% did it, 7% preferred not to. However, the remaining 12% were not offered it. A percentage that is not high but not negligible, taking into account that the BRCA test, which has been in the LEAs for several years nowshould be offered to all patients with ovarian cancer.
As regards the genomic test for the detection of Homologous Recombination Deficiency (HRD)a diagnostic-prognostic test that is now fundamental for the personalization of therapy, it is not yet in the LEAs and is loomingfrom what emerged, as one of the great unmet needs. 76% of patients are aware of the genomic test for the detection of Homologous Recombination Deficiency and other alterations of the tumor genome but only 45% declares that this test was performed among the diagnostic/prognostic tests carried out on your removed tumor.
Ovarian cancer and quality of life
The research also has the merit of having investigated some important aspects relating to quality of life of women with ovarian cancer. It should not be forgotten, in fact, that for patients of childbearing age, the moment of diagnosis often coincides with the time in which they find themselves having to deal with the issue of maternity. To ensure that all women receive the information and support needed to make such important and sensitive decisions, it is essential that specialized ovarian cancer centers also offer a onco-fertility. Where are we today? From what emerged from the research, the 43% of all patients – and 78% of those under 40 – have received information on onco-fertility path and 4% have undertaken it.
While the impact of the tumor on the sexual sphere unfortunately there is still little talk: 41% of the women involved in the survey preferred not to answer the questions relating to this aspect, while for the 52% of them had a worse sexual life due to the tumor. In 16% of cases, patients sought a support from the psychologist enand 12% in the gynecologist. No woman turned to a sexologist. "Now that survival has finally increased, the quality of sexual life has become an unsatisfied need which concerns all patients, young and old – underlines in the book Nicoletta Cerana, President of ACTO Italia. – But it's one sphere completely forgotten by doctors: it is obviously not the responsibility of gynecological oncologists and the figure of the sexologist is totally missing, as well as there is a lack of trained gynecologists who take care of this aspect comprehensively".
Even with regards to socio-economic rights of women with ovarian cancer, especially in the chronic/surveillance phase of the disease, the need to do more emerges. Based on what the research revealed, in fact, working conditions have worsened for 65% of patients and economic conditions for 53%. 40% of womenFurthermore, did not receive information on socio-health rights and only 26% feel well informed.
Why is a change of direction necessary?
The data collected by the investigation, as well as the testimonies of the patients, therefore reveal how, despite the progress made, it is necessary to take new paths to try to change, for the better, the future of the disease and the fate of the women who are affected by it.
«It is necessary and urgent to promote a new change of direction in the management of ovarian cancer – underlines Nicoletta Cerana – We must stay on the good roads that have brought us this far, but at the same time open new paths to continue to innovate. Which? Increase information on the disease and on specialized centers for promote more informed care choices; support research for early diagnosis which still remains a chimera today; open to genomic tests to make personalized treatments possible; start to talk about sexuality and oncology, a completely forgotten area of ​​needs that is emerging ever more strongly from patients. You also live longer with ovarian cancer, so it has become necessary taking care of the person, as well as treating the disease".
It is part of the project (sponsored by GSK and Roche and which received the patronage of AIOM, MaNGO, MITO, Salute: an asset to be defended, a right to be promoted, the Italian Cancer Society. With the adhesion of the Loto and Mai Più Sole Associations ) also the ACTO 2.0 Manifesto which summarizes the seven priority actions to improve the global care of women with ovarian cancer.
The white paper on ovarian cancer is downloadable from the site ACTO Italy.
Source: Vanity Fair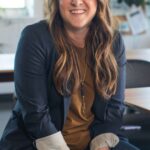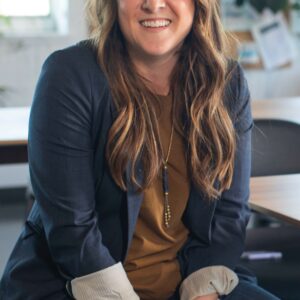 I'm Susan Karen, a professional writer and editor at World Stock Market. I specialize in Entertainment news, writing stories that keep readers informed on all the latest developments in the industry. With over five years of experience in creating engaging content and copywriting for various media outlets, I have grown to become an invaluable asset to any team.