More than 100 people have been arrested in Pakistan following the brutal killing of a factory manager by a mob who tortured and then burned him, accusing him of blasphemy, local officials said today.
The assassination, recorded on social media videos, shocked Prime Minister Imran Khan, who spoke of a "day of shame for Pakistan".
The issue of blasphemy is particularly sensitive in Pakistan, where accusations, often unfounded, of insulting Islam have led to several deadly lynchings in recent years.
It is often used as a pretext for non-religious disputes, human rights groups say.
The killing took place yesterday in Sialkot, Punjab province, about 200 kilometers southeast of the capital Islamabad, after rumors surfaced that the factory manager, who was from Sri Lanka, was "guilty of blasphemy". .
"A rumor spread in the factory that the person in charge had torn a religious poster and thrown it in a trash can," Zulfikar Ali, a local police officer, told AFP.
At least 120 people, including one of the main suspects, were arrested after the killing, Kuram Sehzad, a police spokesman, told AFP.
However, according to Tahir Ashrafi, the prime minister's special envoy for interfaith harmony, the factory workers had complained before the lynching about the strictness of the person in charge.
"Police experts are investigating the case, examining a number of scenarios, including the possibility that the factory workers used the justification of religion to avenge the person in charge," Ashrafi said.
A video released on Twitter shows the victim being beaten by the mob, with many screaming anti-blasphemy slogans. Other images show his charred corpse in front of a crowd of dozens of men. Many make no effort to hide their faces and do not hesitate to take selfies in front of the corpse.
"The crowd was watching all this in silence and no one tried to help him," Malik Nassem Aguan, a Sialkot lawyer, told AFP, stressing how shocked he was.
Almost all political and religious parties, as well as the country's armed forces, condemned the assassination.
Source: AMPE
.

Source From: Capital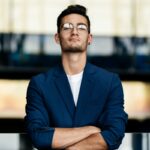 Donald-43Westbrook, a distinguished contributor at worldstockmarket, is celebrated for his exceptional prowess in article writing. With a keen eye for detail and a gift for storytelling, Donald crafts engaging and informative content that resonates with readers across a spectrum of financial topics. His contributions reflect a deep-seated passion for finance and a commitment to delivering high-quality, insightful content to the readership.