Russia is preparing an attack on Ukraine with the participation of up to 175,000 troops as early as next year, the Washington Post reported in a report yesterday, following fears expressed by Kiev about such a possibility.
Moscow is preparing to launch "100 battalions consisting of regular teams with an estimated strength of 175,000 men, as well as tanks, artillery and other equipment," a senior US official told the American newspaper on condition of anonymity.
The United States is concerned about Russia's plans
Asked by AFP, the US Department of Defense declined to comment on sensitive intelligence, but said it was "very concerned" by reports that Russia was planning to launch an offensive against Ukraine.
"We continue to support the easing of tensions in the region and a diplomatic solution to the conflict in eastern Ukraine," said Pentagon spokesman Lt. Col. Tony Semelroot.
Russian forces are assembling 50 tactical battle groups in four different locations, the Washington Post added, citing a US military document.
Yesterday, Friday, US President Joe Biden stepped up pressure on Russia, saying it was preparing "initiatives" to defend Ukraine in the event of an invasion, following the gathering of Russian troops near the Ukrainian border.
Ukrainian Defense Minister Alexei Reznikov had earlier told the Ukrainian parliament that Russia had deployed more than 94,000 troops near the Ukrainian border and could be preparing for a large-scale military strike in late January.
I "blame" Moscow on the US and Ukraine
Moscow, for its part, accuses Ukraine and the United States of destabilizing behavior and says Kiev may be preparing to launch its own offensive in eastern Ukraine, which Ukrainian authorities deny.
US President Joe Biden added yesterday that he would have a "long discussion" with Russian President Vladimir Putin about the crisis between Russia and Ukraine and that he would not accept Moscow's "red lines".
A video conference between the two leaders is expected to take place within days.
"We have known about Russia's actions for a long time and I expect that we will have a long discussion with Putin," Biden told reporters as he left for Camp David over the weekend.
Russia denies the report
According to Reuters, Russia has denied new US media reports of a possible Russian attack on Ukraine, accusing Washington of trying to aggravate the situation while blaming Moscow, the Kommersant newspaper reported on Saturday, citing the Foreign Ministry.
The Washington Post quoted intelligence officials as saying Saturday that US intelligence believed Russia could launch a multi-pronged offensive in Ukraine as early as next year involving up to 175,000 troops.
"The United States is conducting a special operation to aggravate the situation around Ukraine, shifting the responsibility to Russia," State Department spokeswoman Maria Zakharova told Kommersant.
"It is based on provocative actions near the Russian border accompanied by accusatory rhetoric," he said.
The United States, its NATO allies and Ukraine have accused Moscow of gathering troops near the Ukrainian border, and Kiev says it fears Russia is planning an attack.
Moscow has denied any plans to invade Ukraine, accusing Kiev of setting up its own forces to attack pro-Russian separatist-held territory.
He said he could move troops into Russian territory as he saw fit and that they posed no external threat.
With information from ΑΠΕ-ΜΠΕ, Reuters
.

Source From: Capital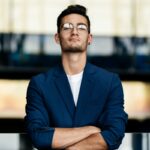 Donald-43Westbrook, a distinguished contributor at worldstockmarket, is celebrated for his exceptional prowess in article writing. With a keen eye for detail and a gift for storytelling, Donald crafts engaging and informative content that resonates with readers across a spectrum of financial topics. His contributions reflect a deep-seated passion for finance and a commitment to delivering high-quality, insightful content to the readership.