The Palestinian doctor with Brazilian nationality Ahmed Shehada, 58 years old, was trapped at Tocumen International Airport, in Panama, for 32 hours, between last Thursday (16) and Saturday (18). The brother of a former leader of Hamas (a militant Palestinian resistance group) who was assassinated in 2002, he says he was the victim of political persecution.
A CNN interviewed Shehada, who said that he was released and deported to Brazil without the reason for the detention being explained. The doctor, who is also president of the Brasil-Palestina Institute (Ibraspal), said that he went through moments of strong psychological pressure and that he was questioned in several rooms by at least 20 different people, in addition to being prevented from talking to lawyers and using the cellular device.
"I got stuck for no reason. I am a victim of persecution because of my Palestinian origin," reported Shehada.
The doctor, who has had Brazilian citizenship since 2015, said he was connecting in Panama on a flight that had Colombia as its final destination, where he would participate in a meeting of the Palestinian community. He claims to have been the only one of a group of five to have been stopped.
Taken to a room where he was interrogated, Shehada was allegedly repeatedly photographed by people who spoke different languages. At one point, he suspected that he would be handed over to Mossad – the Institute for Intelligence and Special Operations under the Israeli government.
"By the way, the intention is that they were going to hand me over to Mossad, in Israel. Those foreigners who were speaking English were Mossad agents, but I cannot confirm 100%," she says.
Defining herself as a person who also works in the field of human rights, Shehada says that she has suffered various types of physical and psychological violations. Among the abuses, he said that he did not eat for the period of detention and that before leaving for Brazil, people who knew of his Muslim origin (whose religion prohibits the consumption of pork meat), were offered two sausages and two slices of bread as a snack.
He also reported that he is a cancer patient and that he needs medical follow-up, but he was still ignored. "I warned that I am a cancer patient and that I cannot remain in those conditions. I showed them the palliative care report, but they didn't care. The embassy also said that they could not treat it that way, he explains."
What does the doctor's defense say?
The doctor is accompanied from the first moments of his detention by the Brazilian human rights lawyer Talitha Camargo da Fonseca and by the Panamanian human rights lawyer Gilberto Solís, who called the authorities along with members of the Brazil-Palestine Institute, of which Shehada is president.
A request was sent to the Panamanian immigration department for explanations regarding Shehada's detention for more than 30 hours and the subsequent interrogations he underwent at the State Police headquarters.
The lawyer explains that the State of Panama is a signatory to the American Convention on Human Rights and that, by being a party to the convention, the country undertakes to respect individual freedoms.
"The right to physical, mental and moral integrity must be respected. Treatment that generates distress or embarrassment is not allowed. People cannot be deprived of their freedom to return to their country of domicile, in this case, Brazil", he concludes.
brother's death
Salah Shehadeh was assassinated in July 2002 after an Israeli air strike over Gaza. In the attack, 15 people died, including seven children. Another 150 people were injured, according to CNN report.
He, who would be one of the founders of one of the armed branches of Hamas, was the brother of the Palestinian-Brazilian doctor arrested in Panama. At the time of his death, he was singled out by Israelis as an activist for the Islamist group involved in attacks against Israeli civilians and military.
The Gaza bombing was the subject of an investigation by the Spanish war crimes court, under the Washington-based War Crimes project. According to the report on which the investigation was based, the Israeli bombing of Gaza in 2002 was a "disproportionate punishment" that resulted in the loss of civilian lives.
Brazilian government action
A CNN consulted the Itamaraty about the measures that will be taken by the Brazilian government, but until the publication of the report had not received answers.
Federal deputy Glauber Braga (PSOL-RJ) had already positioned himself on social networks on the 17th. "All solidarity with the president of the Brazil-Palestine Institute (Ibraspal), Ahmed Shehada. He was detained yesterday by immigration in Panama, had his Brazilian passport collected, was deported and is awaiting a flight to Brasilia. NO to the attempt to criminalize Palestinian origin."
Source: CNN Brasil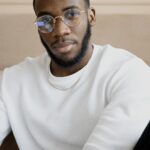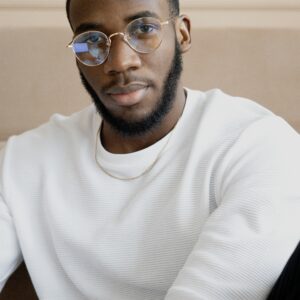 Bruce Belcher is a seasoned author with over 5 years of experience in world news. He writes for online news websites and provides in-depth analysis on the world stock market. Bruce is known for his insightful perspectives and commitment to keeping the public informed.