Panasonic has introduced the Leica DG Vario-Summilux 25-50mm / F1.7 ASPH mild telephoto lens. (H-X2550) for Micro Four Thirds mirrorless cameras, which the manufacturer announced at the end of May. Covering an EGF range of 50-100mm, this lens complements the Leica DG Vario-Summilux 10-25mm f / 1.7 ASPH. (H-X1025), released two years ago and covering the EGF range of 20-50 mm. These lenses maintain a maximum aperture of f / 1.7 throughout the entire focal length range.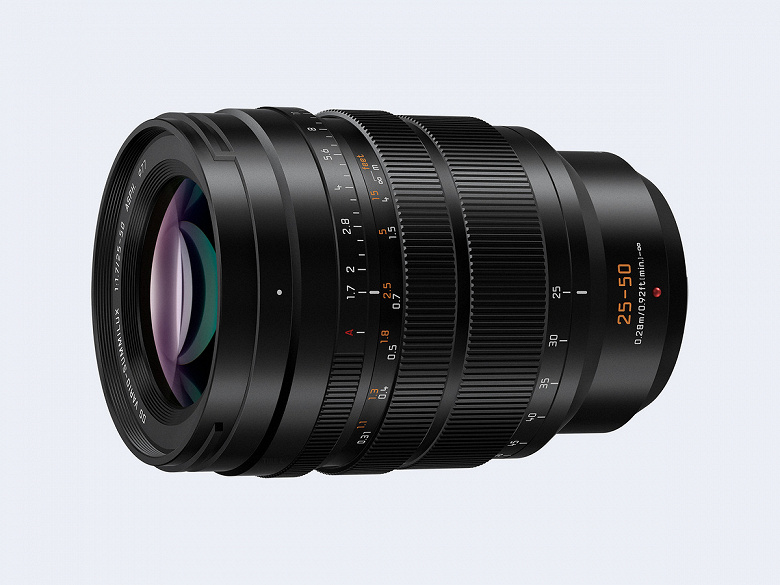 The manufacturer refers to the advantages of the new lens as "extremely high optical characteristics" and ease of use. The lens is said to work well for both professional photographers and videographers.
The lens's optical design features 16 elements in 11 groups, including an aspherical element and 3 extra-low dispersion (ED) elements to suppress chromatic and spherical aberrations. The use of an aspherical element and optimization of the circuit made it possible to reduce the size and weight of the lens. The size is given by the image of the lens attached to the camera, and as for the mass, the lens without a hood weighs 645 g.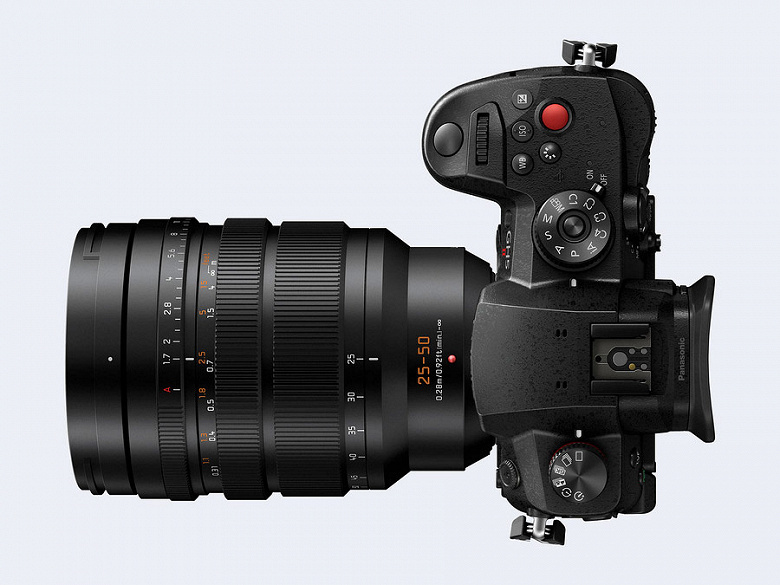 The minimum focusing distance is 0.28-0.31 m (depending on the focal length). This achieves a maximum magnification of 0.42x. The lens is compatible with 77mm filters. It is protected from dust and splashes and is guaranteed to work at temperatures down to -10 ° C.
Panasonic Leica DG Vario-Summilux 25-50mm / F1.7 ASPH lens. The (H-X2550) is expected to ship in late August for a manufacturer's suggested retail price of $ 1,800.
.