Sagunto Park will be transformed into one public company of the Generalitat next year to promote industrial land throughout the Valencian Community and it is currently running improved access with the construction of an intersection that will have to be modified with the development of the second phase of the business park.
The Minister of Territorial Policy, Arcadi Spain, and the Treasury, Vicent Soler, have visited this Tuesday the works of the access roundabout to Parc Sagunt, of which Spain has said that it is the demonstration that, when the Administration of the Generalitat together with the City Council of Sagunto and the Government of Spain work together allied with the business sector, "the economy grows and jobs are generated of work".
The access roundabout to Parc Sagunt has an investment of 1.1 million euros and it will improve the connectivity of the entire polygon and allow savings for heavy vehicles of 1,600 kilometers per year, which means stop emitting 820 tons of CO2, reports the Generalitat in a statement.
Vicent Soler has pointed out that the Parc Sagunt project was abandoned for years, both for lack of support from the previous central government as of the previous Consell and has affected that thanks to the commitment of the Generalitat, it has been possible to revitalize the project and turn it "into a great opportunity to advance in the economic recovery".
Parc Sagunt is the example of the commitment that the Consell is making for the logistics, industrial and tertiary land of the Valencian Community, according to Soler, who has described it as one of the most important economic-industrial actions undertaken by the Generalitat since the beginning of this legislature.
Works to improve road safety at kilometer 4 + 000 of the CV-309 road, in Sagunto, consist of the construction of a roundabout intersection to moderate speed on the section, rearrange the connections with Parc Sagunt I with an increase in road safety and complete the current intersection by providing it with left-hand movements.
Likewise, it is foreseen that this action is modified with the development of Parc Sagunt II, at which time it will be necessary to transform the projected rotating intersection into a link at a different level, compatible with the future railway access to the port.
All connections with the ring road are designed with two lanes, maintaining the direct turn branches to the entrance to Parc Sagunt from Valencia and for the exit of the business premises to the north.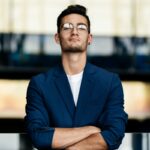 Donald-43Westbrook, a distinguished contributor at worldstockmarket, is celebrated for his exceptional prowess in article writing. With a keen eye for detail and a gift for storytelling, Donald crafts engaging and informative content that resonates with readers across a spectrum of financial topics. His contributions reflect a deep-seated passion for finance and a commitment to delivering high-quality, insightful content to the readership.