On the afternoon of August 19, 2022, Adriana had arrived from a trip to the United States when she received the news: her son Henrique, 18 years old, had just invaded the municipal school Éber Louzada Zippinotti, in Vitória (ES), with six ninja knives, bow with 59 arrows, 3 crossbows and 4 molotov cocktails.
After being denied access at the gate, he climbed the railing of his former high school and even threatened students and staff, but ended up detained by police and security and no one was injured. Accused in flagrante delicto of attempted murder for a futile reason, he is under arrest.
A federal government transition report reports 35 deaths in school attacks from 2000 to 2022; in all, 72 people were injured in 16 episodes. This week, Adriana relived all the drama, when she learned of the attack on the state school Thomazia Montoro, in the west zone of São Paulo, with the death of a teacher.
For her, who asked not to have her last name disclosed for fear of threats, discussions such as reducing the age of criminal responsibility will not solve the problem.
However, she points out that parents should be alert to any signs that their children may give. "My son never had a health problem, we don't have a money problem, we don't have an education problem, we don't have a love problem. What prompted my son to do this I don't know. In the same way that a lot of mothers and fathers are thinking that this behavior [do filho] it's normal and he could be the next aggressor."
Watch excerpts from the interview with the woman:
How has your life been since your son tried to attack the school?
"When I arrived, he wasn't there and I asked his brother: 'Where's Henrique?'. 'Ah, mom, it was at the supermarket'. Me: 'Okay, fine'. When my mother-in-law later called and his father called, saying he was being taken to the police station because he had broken into a school, that's when I found out.
It was a scare. It's such a bizarre situation, so unrealistic that you won't believe it. Then you'll try to review what happened, what was going on, the signs he was showing and I didn't notice.
And that is the purpose of my exposition here: I would like to alert parents to see these signs that my son gave and I could not see."
Can you detail these signs?
"They were typical teenage things that we don't take into account. Henrique was always very shy. It was difficult to even make and keep friendships. He had his circle of friends.
When he left that school and, in high school, he went to a private one, it was totally different. Soon after came the pandemic. So he started to close himself a lot, he was only inside the room or in the locked bathroom. Always with a computer or cell phone, always.
Then he started to dress in black, only asking to buy black clothes. He also asked for a pair of boots that his father gave him, but I thought it was his style, you know? He also started to get a lot more introspective. Then he asked for suspenders, asked for a black belt and, on his 18th birthday, asked for a huge black leather cape.
I said: 'My son, I'm not going to give it to you because in Vitória there isn't enough cold to use something like that.' He asked for the book of [Adolf] Hitler to read it and I said: 'My son, Nazism in Brazil is a crime. Even if I wanted to, I couldn't provide this material to you, because it's forbidden'.
And he: 'No, mother, I wanted to understand Hitler's mind'. And I said: 'Ah, so you're going to do research, but I'm not going to give you the book'."
And the weapons?
"It's a bit of a controversial subject. Because I like it too, you know? My father is in the military, his father is in the military and they wanted to pursue a military career. So I kind of encouraged it too. I took them to shoot, not with a real gun, but with balls, pellets and such. More because of their desire to pursue a military career.
So, we've always had a lot of interaction with this gun issue, but not to the point of having a gun. So he started to wear black a lot… Even after the mask thing passed [da Covid-19]he continued wearing black masks.
Anyway, introspection, I didn't leave the room for nothing. In the last six months or so [antes do ataque] He started to get aggressive, with a harsh response, without any emotional contact, he didn't say good night, he didn't kiss, he didn't say goodbye, something we've always had the habit of doing."
How did you interpret?
"Normal teenage stuff. But what I see today is coldness. He didn't smile anymore, not even in a photo he smiled anymore. He expressed no affection, no fondness for anyone. (…) it really was very cold, he didn't pay attention to me, but I thought he was having a tantrum, that it was a teenager thing.
I was also a teenager. We sometimes dyed our hair purple crepe paper, wore some weird clothes, but it was this thing of having a group, a tribe. I thought that was it and respected it… Unfortunately."
How much do you think internet hate communities encouraged your child?
"I never talked to him about this matter. Even because the visiting time [na prisão] it's too short. I see my son once a month for 30 minutes. So I try to value the time I have with him.
But really in these communities of the underworld of the internet, some of this Discord, mainly, that later I found out that he frequented and [onde] I even commanded groups, there's this alienation they make of these young people.
I don't know how they capture these young people, I don't know how they seduce these young people, but it seems that they really catch these possible victims so they can play their soldier. That's what I see today."
How do you see experts saying that exposing images of attacks encourages new attacks?
"I noticed that it has a pattern of method. For example: everyone writes a diary before, more or less 30 pages justifying the act. There is a time delay between one attack and another.
And one stimulates the other. Each such attack spurs the next because they create a score, let's put it this way, they have a score: the more they kill, the higher the score is. And if they die in confrontation, then they become heroes.
Suzano's [que matou sete pessoas em 2019] is venerated, the two of Columbine [que mataram 12 alunos e um professor em 1999 nos Estados Unidos] are also idolized. So those who manage to kill and die are their heroes, they are their idols, and they try to reach that level.
That's why talking about [redução da] criminal majority or [restrição ao] Access to guns won't help because killing and dying is what will make them feel good, you know?
For example, my son came in with a crossbow he bought online and he came in with a knife he bought online. Molotov cocktail made at home. It will not be restricting access to firearms that will reduce this and the age of criminal responsibility does not apply in this case either. because the younger [o assassino] and the more victims die, the better for them."
Is there anything else you'd like to add?
"What these boys did are horrible things. But let them not be sacrificed. I'm not saying that they are victims, but these kids are sick, youth is sick.
The issue of mental health is very important. When they manage to commit such an act, it is because they have already reached the apex of imbalance. The harm they are doing is a reflection of something in society that is going wrong. If after this interview I manage to avoid an attack, I'll be done."
Source: CNN Brasil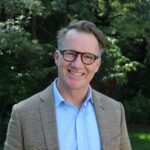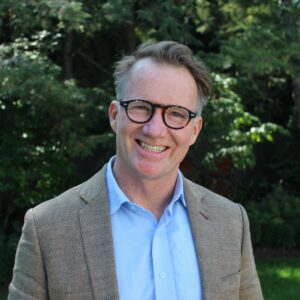 I'm James Harper, a highly experienced and accomplished news writer for World Stock Market. I have been writing in the Politics section of the website for over five years, providing readers with up-to-date and insightful information about current events in politics. My work is widely read and respected by many industry professionals as well as laymen.