We've seen many stories of people tracking down their bags when the airlines couldn't find them. Now for news: a female passenger tracking an item she left on a plane to an unexpected location — an employee's home.
In early March, Alisabeth Hayden, a resident of the state of Washington, in the United States, was separated from her AirPods – Apple's expensive headphones – when disembarking from a plane in San Francisco. She quickly noticed that they appeared to have been stolen.
Hayden was returning from a trip to Tokyo to visit her husband, who is serving in the military, when she lost her headphones.
Stepping off the plane at San Francisco International Airport – and a little disoriented after a nine-hour flight from Tokyo – she left her jean jacket on the seat at the back of the plane.
"I noticed before I even got off the plane. I was the second last one off the plane, so I asked the flight attendant if I could come get her. He said no – I was required by federal law to get off the plane and stand next to him where the strollers are taken. I was tired, he said he would bring it to me, I agreed, "she explains.
He actually brought Hayden the jacket, and she boarded her next flight to Seattle.
"A kid was screaming next to me and I thought, 'At least I have my AirPods,'" he recalls. Then he grabbed his jacket – he had left both breast pockets buttoned, one with his headphones, the other with a few Japanese yen in it. .
"The pockets were open and my AirPods were gone," he says.
In motion
The plane had already taken off for Seattle, but Hayden used the onboard Wi-Fi to track the headphones through the "Find My" app, which tracks Apple devices. The AirPods were indicated as still being at the airport.
Then she realized they were moving.
"I'm a diligent person and I tracked it all the way from San Francisco to Seattle, taking screenshots the entire time. I live an hour outside of Seattle, and when I got home I was still taking screenshots."
The AirPods were now appearing in a location on the map called "United Cargo" – still inside the airport, but on the airline's cargo side, so not where a passenger would likely be.
Then they moved to Terminal 2. Then to Terminal 3. So they were on Highway 101, heading south towards San Mateo.
They ended up at what appeared to be a home address in the Bay Area and stayed there for three days.
Of course, everyone's accessories are precious, but Hayden's AirPods hold special meaning – they're her link to her husband, who calls her from his deployment on a line so bad she needs them to hear him.
From the moment she realized they were gone, Hayden had been trying to get them back. She texted United Airlines and the airport from the plane, then tried the police in San Francisco, Hayward (where the tracker was showing), and the airport police themselves.
She figured out the email format for United employee emails and "machine gunned" every executive she could find, all over the world.
"I followed every avenue I could find, used every possible form of communication, and got the same response: 'I'm sorry for what happened to you,'" he says.
During that time, according to Hayden, she marked the AirPods as "lost" in the app, so that anyone who used them would hear a message saying they were hers and providing her phone number.
United was "incredible" in its communications, jokes the passenger.
"First they said, 'I'm sorry, you lost your belongings on our flight.' I replied, 'I didn't lose them, an employee denied me the ability to retrieve my jacket… and now my $250 AirPods are gone.'
The person who really helped her was a detective from the San Mateo police force who worked at the airport.
He compared the address the headphones were pointing to with the address of an airport employee – a contractor working to load food onto the aircraft.
United would later clarify to Hayden in an email that they were "not United employees, but suppliers".
She says now: "I can't make assumptions, but what I do know is that they were in my pocket when I got up, I wasn't allowed back in my seat, and when the flight attendant brought [a jaqueta] to me they weren't there – and when I located them, they were at an employee's house".
United has confirmed to CNN that the employee works for a supplier to the company and said the matter has been passed on to the police.
The company added in a statement: "United Airlines holds our suppliers to the highest standards and we are working with local authorities to investigate this matter."
"Looks like they were trampled"
Hayden points out that the detective told her that "the information had been given to United Cargo, and they were going to call that person into the office and question him."
"For the next few days, I watched my AirPods at this man's house. The battery should have run out as I hadn't charged them before my trip but I got a notification that they were 'seen' [pelo aplicativo] – which meant that someone had connected the iPhone to the AirPods.
A few days later, the detective called again to say the employee had been questioned. He denied having the AirPods, until he saw the tracking screenshots at his home – at which point he said he had received them from one of the plane cleaners. That person denied any knowledge of the situation.
The matter is now being handled by the San Francisco Airport Police Department, which plans to refer the case to the San Mateo District Attorney's office, a San Mateo County spokesperson confirmed to CNN .
After 12 days of chasing, Hayden finally got her AirPods back – albeit not in ideal condition. "They look like they've been trampled on," she says. "They were wrapped in a toilet paper sized piece of bubble wrap, why bother?" she punctuated.
When she flagged United about her condition she notes she was instructed to leave feedback via the contact form on their website.
A week later, and after the CNN contacted the airline for the first time about her case, Hayden was told she would receive $271.91 in "expenses" (to buy a new pair) plus 5,000 miles as an apology.
Hayden – who also always travels with an AirTag in her luggage – says she would love to be the last case of alleged theft on a plane.
"I'm resilient, but what about people who don't have time or who give up? How many people will hear, 'You left them behind, what do you expect?'" she asks.
She then called the detective who helped her "amazing". Meanwhile, with the AirPods recovered, she is able to communicate with her husband again.
"Maybe they look like AirPods to normal people, but it's my connection to my husband and it means something different to me," she explains.
"But I shouldn't have to explain it to anyone who cares," he muses.
Source: CNN Brasil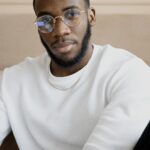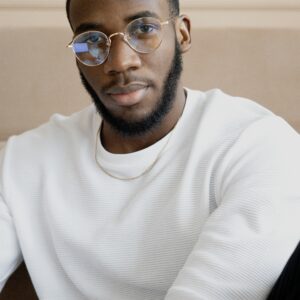 Bruce Belcher is a seasoned author with over 5 years of experience in world news. He writes for online news websites and provides in-depth analysis on the world stock market. Bruce is known for his insightful perspectives and commitment to keeping the public informed.