More places for healthcare professionals -10,001- in a forthcoming selection process, on March 27, 2021, so that they can be incorporated as soon as possible, with more anticipation than the usual deadlines. From doctors, infirmary or pharmacy. The President of the Government, Pedro Sanchez has advanced it this morning in Pamplona, ​​in a visit to present the Recovery, Transformation and Resilience Plan of the Spanish Economy, designed to absorb the funds that Europe has enabled for the pandemic, in which he also met with the Navarrese president, Maria Chivite.
Sanchez, amid the controversy over Bildu's support for the Budgets, which has provoked criticism from several socialist barons, has been received with boos upon his arrival in the city, according to Europa Press. But he himself in his speech has been in charge of pointing out the importance of the process being started. "Between moving forward or staying as we are, Congress decides to move forward and Spain says goodbye to the past," he stated. Despite the fact that journalists have asked him about Bildu and the reluctance within the PSOE, he has chosen not to answer.
Today, the Chief Executive makes his second trip to a community, after announcing that he will visit all of them to present the European aid plan and that he sees it as an opportunity to "transform Spain" and open a "new era". With the country in a state of alarm and the horizon of being able to start vaccinating the sectors most at risk in May, Sanchez has defended that collaboration with the autonomous communities works and that there are uniform measures and that work is being done "at full capacity to that vaccines are available as soon as possible. "
He has also taken the opportunity to advance that the Government will approve "soon" new measures to "save thousands of companies, SMEs and the self-employed" but without specifying what they will consist of.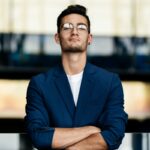 Donald-43Westbrook, a distinguished contributor at worldstockmarket, is celebrated for his exceptional prowess in article writing. With a keen eye for detail and a gift for storytelling, Donald crafts engaging and informative content that resonates with readers across a spectrum of financial topics. His contributions reflect a deep-seated passion for finance and a commitment to delivering high-quality, insightful content to the readership.