- Article Top Advertisement -
Ridiculous, embarrassing excuses. And it would also seem incredible, if people with Down syndrome, who have felt they camped out while they were excluded from education, sports, work and other opportunities, did not assure that they had actually heard them.
And it is starting from these improbable justifications that, for World Down Syndrome Day on 21 March, CoorDown (National Coordination of Associations of People with Down Syndrome) launches the international awareness campaign on TikTok «Ridiculous excuses not to be inclusive», which starts from the video which, with a comic, albeit bitter tone, tells, in various scenes, the most used justifications for denying access and legitimate space to people with disabilities. The video was produced by Indiana Production and Tinygiant and directed by Stoney Sharp, with music composed and performed by Stabbiolo Music.
- Article Inline Advertisement 1-
There is the boy excluded from the class trip, with the excuse «It's not your fault, it is we who are not prepared to take you!». There is the little girl who is prevented from participating in summer camps: "We already have one like her in the group". There is the woman left outside the meeting room because "we don't have enough chairs". There is the student who cannot attend judo lessons because, for him, there would only be room in the morning, when he is at school. Then there is the boy who cannot join the theater group because, coincidentally, «we closed the registrations just ten minutes ago». All real life experiences, told by people with Down syndrome and their families. The fact is that there is no acceptable excuse for not being inclusive, in a world that is increasingly attentive to inclusiveness.
In the coming days and until March 21, the TikTok channel of @CoorDown will populate with real testimonials of people with Down syndrome and their families from all over the world and the ridiculous excuses they had to hear. To these will be added the stories of the TikTok community, one of the most vivid of the moment made up of over 1 billion monthly users worldwide, inspired by the campaign jingle and a specially created sticker, as well as the hofficial hashtag #RidiculousExcuses.
"With this global campaign we are touching on a theme that concerns each of us: giving a name and making visible a phenomenon that people with Down syndrome and their parents, brothers, sisters and caregivers experience every day", explains Antonella Falugiani, president of CoorDown Odv . Exclusion today is almost never direct and explicitoften the ridiculous excuses that are given often hide a harsher truth and a discriminatory attitude. People with disabilities suffer systematic disadvantages in all areas of their lives due to a pervasive, insidious and invisible mechanism. «They may seem like small events, in reality they are real discrimination often made with a smile of circumstance or unawareness however, they mark the lives and hearts of those who suffer them. The time has come to tear down this wall too and unmask the false "good intentions" of those who, out of laziness or lack of understanding, still exclude people with intellectual disabilities".
More stories from Vanity Fair that might interest you:
Luigi who was not stopped by Down syndrome
"It was only after she was born that I found out my daughter had Down syndrome"
Meet Lucas, the first Gerber Baby with Down Syndrome
«I'm Francesco, I have Down syndrome and I work in a starred restaurant»
Source: Vanity Fair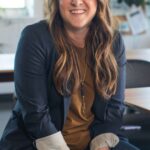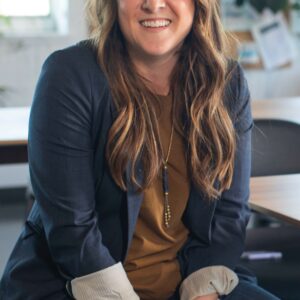 I'm Susan Karen, a professional writer and editor at World Stock Market. I specialize in Entertainment news, writing stories that keep readers informed on all the latest developments in the industry. With over five years of experience in creating engaging content and copywriting for various media outlets, I have grown to become an invaluable asset to any team.
- Article Bottom Advertisement -