His government Peru ordered the mandatory use of a double mask in stores and other crowded places, following a sharp rise in the deaths and infections of Covid-19, according to a decree issued on Saturday.
The measure will take effect on Monday.
"The use of a double mask is mandatory for entry into facilities with a risk of accumulation, such as: shopping malls, galleries, supermarkets, markets, warehouses and pharmacies," according to the decree.
The measure is in addition to the mandatory use of a transparent plastic protective mask in these areas, which was imposed by the government last Monday.
Transitional President Francisco Sagasti said on Thursday that Peru was at the height of the second wave of the coronavirus pandemic. He ordered the free distribution of masks to the population.
To deal with this second wave of the pandemic, the government has also reinstated mandatory quarantine on Sundays in Lima and in 41 of Peru's 196 provinces, mainly in the Andes and coastal areas.
The country has so far counted 1.7 million Covid-19 cases with 59,440 deaths.
The vaccination program, which began on February 9, is progressing slowly due to a lack of vaccines against the disease.
As of April 22, 559,000 people had received the two necessary doses of vaccine, or 1.7% of the country's 33 million people, according to the health ministry.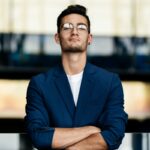 Donald-43Westbrook, a distinguished contributor at worldstockmarket, is celebrated for his exceptional prowess in article writing. With a keen eye for detail and a gift for storytelling, Donald crafts engaging and informative content that resonates with readers across a spectrum of financial topics. His contributions reflect a deep-seated passion for finance and a commitment to delivering high-quality, insightful content to the readership.