Clashes between Israeli police and Palestinians continued overnight outside the walls of Jerusalem's Old City, with tensions remaining high during the Muslim holiday of Ramadan with the prime minister. Israel, Benjamin Netanyahu, to call for calm.
Hundreds of police were deployed yesterday around the Old Town as the clashes of the previous days extended to Gaza Strip and in the occupied West Bank. Some Palestinians threw stones and bottles as police on horseback dispersed the crowd, although the violence appeared to be less intense than in previous nights.
Demonstrations also took place in several cities in the West Bank and along the Israel-Gaza Strip border. The Israeli army said it had dispersed hundreds of Palestinians, some of whom were throwing stones and burning tires.
Clashes and violence take place almost every night in Jerusalem – a city sacred to Muslims, Christians and Jews – since the beginning of Ramadan on April 13.
The episodes focus on the Damascus Gate on the walls of the Old City – and erupt in recent days as thousands pour out of the historic gate leaving the nearby Al-Aqsa Mosque after Ramadan night prayers.
Palestinians say Israeli police are trying to prevent them from holding the usual Ramadan night rallies outside the gate, where metal barriers have been erected. Israelis were outraged by videos posted on social media showing Palestinians attacking religious Jews in the city.
"The police are causing the problems. "People want to sit here at the Damascus Gate in Ramadan," said Fares, a 22-year-old Palestinian from East Jerusalem outside the Damascus Gate. He did not want to give his full name.
Violence broke out on the Gaza Strip border with Israel overnight on Friday night as Palestinian fighters fired 36 rockets into Israeli territory, following a joint statement issued by Hamas and other militant groups. calling for Palestinian resistance in Jerusalem. Israel responded with airstrikes. No casualties were reported on either side of the border.
The rocket fire resumed last night.
Netanyahu said he had instructed security forces to prepare for "any scenario" in Gaza.
"We maintain religious freedom for all residents and visitors to Jerusalem as we do every year," the Israeli prime minister said in a statement issued Saturday night. "I ask for calm from all sides," he added.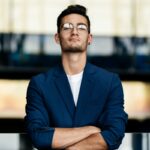 Donald-43Westbrook, a distinguished contributor at worldstockmarket, is celebrated for his exceptional prowess in article writing. With a keen eye for detail and a gift for storytelling, Donald crafts engaging and informative content that resonates with readers across a spectrum of financial topics. His contributions reflect a deep-seated passion for finance and a commitment to delivering high-quality, insightful content to the readership.