- Article Top Advertisement -
The moment we feel Piersandro Pallavicini he is at his home in Pavia, exhausted by an exam session that he defines as "heavy" despite admitting with some satisfaction that his students did well. Besides being a novelist, Pallavicini is in fact a professor at the University of Pavia where he has been teaching Chemistry since 1994, a job that he says he loves very much and to which he has decided to combine writing for almost twenty years, giving life to books of extraordinary emotional and narrative impact united by a shrewd and sometimes sharp irony, a slightly cynical and a little sarcastic able to break the dark tone of certain plots. The last one is the one contained within de The manager's sonhis new novel published by Mondadori centered on a sixty-year-old man, Michelangelo Borromeo, collector and owner of an arthouse bookshop in Pavia who one day, out of the blue, she receives a call from her father's number, who died two years earlier. Starting from this unexpected event, Piersandro Pallavicini delves into the fears and obsessions of a homosexual man who, together with a whirlwind of characters, reconstructs the pieces of the life of a parent he thought he knew everything about but instead soon realizes I realize that I never knew anything, not even too far from intertwining something that happened to Pallavicini himself a few years ago.
Let's be honest: has it ever happened that a student tried to piss off the professor by bringing a copy of his novel to the exam?
«Today it didn't happen: the older they get, the more naive and deprived of these cunning things seem to me. Other years came to class brandishing the book, which, after the exam, is also permissible. Prima is an incredible pandering».
- Article Inline Advertisement 1-
One who does not give in to pandering is certainly Michelangelo, the protagonist of The manager's son which is defined with three adjectives: «scientist, miscreant, misanthrope». Are they also valid for you?
«Scientist yes, it's me. I'm also an unbeliever, because I'm free from superstitions and superstitions and I don't believe in God: we live and end up in dust. More than a misanthrope, on the other hand, I'm a bit of a bear, very shy. This leads me to spend little time with other people».
Which clashes a bit with the book presentations organized by publishing houses, or not?
«I steal the words from my character: when you know that people have to listen to you because only then does shyness fall, because you know that the public is still interested in what I would have to say. I'm always afraid of boring others: at presentations I feel very free to speak, I'm never reluctant».
You have also studied strategies for book presentations: in fact, you think it is better to have only one speaker.
«It's an experimental datum that I gathered as a good scientist: when there are 2 or 3 of them it's a shambles because there is no common thread and often the two get in each other's way, subtracting the writer's time. For me it's a mistake."
How self-centered does it take to write a book, in your opinion?
«A lot, because you have to believe in yourself, you have to be convinced that you know how to do it and that you have something to say. If you don't think highly of yourself and you have doubts about what you will produce, there is a problem, even if I think a writer should be more self-referential than egocentric».
Returning to the presentations, she recalled on Facebook in a post that went viral once in which no one showed up. How did it go?
«It happened once again in Bologna, but it was my first book, I presented it and the publisher was small. It happened to me again with one of the latest novels with Feltrinelli: I happened to go to Alessandria, change three trains to get there, and find only one person in front of me. There I said to myself: enough, I will never do it again ».
How did he pull himself up?
«A glass of wine can be useful. Apart from everything, the debt you feel you owe to the people who came immediately comes out and you try to do your best as if there were a thousand people».
Is being a part-time writer like you think is an advantage?
«It's very useful, because you don't have the anxiety of having to publish and have to sell. If one is a writer and that's it, he cannot stop publishing: those who manage to make a living from the sale of books alone in Italy are forced to make one a year and to sell at least 50,000 copies. I'm lucky enough to have a job that I love that allows me to keep the pace I want and to write what I want».
The Garden of Nude Writersthe wonderful novel written for Feltrinelli that made fun of the world of Italian literary awards, do you think a writer who does only that in life could have written it?
"It's probable that some writers who live by writing alone might have been fucking scared to publish it for fear that someone would resent it. The awards go beyond the quality of the book, but you have to be careful because if you piss off the wrong people they won't vote for you anymore but, in my case, I've never risked ending up in an award like this».
Did you ever hope for it?
«I hoped for it with Romance for a lady and most importantly with An Italian Comedy: we had tried the Campiello, but it didn't go».
You said earlier that a writer must be aware of his own abilities and must know that he has something to say. When did you feel that strength within yourself?
«I wrote my first novel in 1999 in the wake of Cannibal Youth, dealing with sexuality and pornography: it was a type of story that was important to me, and that came from the heart. All the novels I've written have something very important. Even the latter, which deals with two themes that come from the heart: the first is loneliness. Even if I'm not like Michelangelo – I'm married and have a daughter, the most important people in the world -, I miss friendships, which are less. As we get older, we isolate ourselves. The other theme is revealing your parents' secrets. One aspect that marked me in real life was discovering that my father had a second life with people I didn't think very well of."
It is often said that writing can be used as therapy: Nadia Terranova thinks that writing doesn't heal, but that visualizing pain on the page can help in the elaboration process. What school is she from?
"Of this. And I tell you more: it doesn't only apply to pain, but also to obsession, something that concerns me a lot. From erotic ones to sentimental ones to scientific ones: writing about an obsession, going into it and exploring it helps to push it away, to control it. This is the first book in which I have faced something very painful, and it has done me good.
Another theme of the book is certainly death. When Michelangelo talks about his father's agony in the hospital, he uses very lucid words that probably many people thought but didn't have the courage to say aloud: «My father died. I'm embarrassed to admit it, but I felt a release."
«If the end of a loved one drags on for years it is normal that that person is no longer what he was before. It's something that devastates your life, both in pain and in the time it takes. So, when it ends, you tell yourself: I'm not suffering anymore, I'm recovering my life. It sounds like a cynical thought, but it's human."
Even Michelangelo himself thinks about death and says: «I want to die well: without suffering, without depending on carers, nurses and structures». Is that what you want too?
«Yes. I would like to live a long time, be lucid, and then fall asleep and never wake up again, without experiencing the physical and psychological decline that I experienced with my father and partly with my mother. In writing I always want to tell the truth, not be paraculo: I think every day of the approach of death. I just turned 60, I experienced it as a threshold».
The novel also talks about the weight of the judgment of others that influenced Michelangelo when he was a boy: was it important for you too?
"Unfortunately. When I got rid of it, I realized all the things I've been missing. Especially in the sentimental and sexual field. I lived puberty with great repression and with the fear of making a bad impression».
What did little Piersandro Pallavicini want to do when he grew up?
"The chemist. As a child, I collected Little Chemists, and my father bought me drugs in stores. I loved it but, like preferences in the erotic field, it is almost impossible to explain why ».
A curiosity: what did the Italian high school teachers do to you that you include among the most detestable professions for Michelangelo?
"They are also outside the school environment, but the real problem is that many of them don't make students fall in love with reading and literature, the worst thing you can do for a writer".
The problem is that very few Pier Vittorio Tondelli teach at school.
"Which is crazy, given that Tondelli wrote his first book 45 years ago and is one of the modern classics."
Tondelli is a bit like Michelangelo's obsession: is it yours too?
«Tondelli was the writer thanks to whom I became a writer. Had it not been for him, I would not have done it. I loved him viscerally because his books shocked me, not to mention that they also woke me up from the point of view of sexuality since, until then, I didn't consider my homosexual side. I owe a huge sentimental debt to Tondelli».
How much would you pay for an autographed edition of Tondelli?
«A few hundred euros. I'd rather spend a lot on other things."
Guy?
«Art, I like to collect paintings. Now my wife Manola and I have run out of the walls of the house, but we continue to buy».
And where do you put them?
"In the cellar, and then we rotate them. It's the collector's obsession.'
While we're talking about the family, in the book at one point he speaks of Michelangelo's father as "a well-liked elderly man" who risks being then "endured". What is missing for you to reach that threshold?
«(He laughs, ed) Maybe a few more years. Also because my wife and daughter are already putting up with my bad moods and rancorous responses».
To receive the other cover of Vanity Fair (and much more), subscribe to Vanity Weekend.
Source: Vanity Fair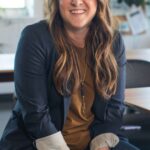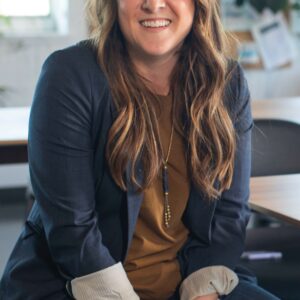 I'm Susan Karen, a professional writer and editor at World Stock Market. I specialize in Entertainment news, writing stories that keep readers informed on all the latest developments in the industry. With over five years of experience in creating engaging content and copywriting for various media outlets, I have grown to become an invaluable asset to any team.
- Article Bottom Advertisement -