When one thinks of South Korean music, talented K-Pop groups who sing and dance in synchrony come to mind. In the case of The Rose, the talent remains, but the choreographies leave and are replaced by instruments.
The pop-rock band debuted in 2017 and conquered thousands of fans with their powerful vocals and emotional songs of their own composition, such as "Sorry", "She's In The Rain" and "Sour".
This Sunday (04), the members Woosung, Dojoon, Hajoon and Jaehyeong land in Brazil to bring the world tour Heal Together World Tour to São Paulo, at Espaço Unimed.
In an exclusive interview with CNN Brasil, the band commented on the high demand for tickets, which made the producer W+ Entertainment move the show to a larger space, and sent a message to Brazilian fans. Check out:
Did you have any idea how many Brazilian fans you had? Due to the number of tickets sold, it was necessary to move the show to a larger space.
Woosung: We had no idea because the last time we came I think it was 2019 and at the time I think we played a concert for about 1,800 people. But I think it's three times bigger now, so we're really excited, really happy. We were very surprised.
Dojoon: I think it was actually down to less than 1,800 people. Wasn't it in a small, crowded venue that we played the show?
Woosung: Yes, it was.
Dojoon: We didn't know it would sell so fast.
And do you notice the Brazilian fans on social networks? Whenever I see your posts, there are several of them in the comments.
Dojoon: Oh yeah.
Woosung: Definitely. We see fans from different countries, but there are always comments with the Brazilian flag and there is always "Come to Brazil", which is incredible.
Yes, it is already part of our fame to comment "Come to Brazil"! And what did you do for fun on your last visit to Brazil?
Dojoon: I remember that, if I'm not mistaken, the tour ended in Brazil. After the last show, we went to a fancy restaurant that I don't remember the name of, but we had Brazilian barbecue.
Woosung: I remember it was really yummy.
Dojoon: And since it was our last live, we were relieved and very happy, especially because of the delicious food. I think that was in São Paulo. In Rio de Janeiro, we went to the statue.
Ah, you went to Christ the Redeemer.
Woosung: Yes, but we couldn't even see much because when we went up to see it, there was a lot of fog that day so we couldn't see the statue as clearly. But it was really cool to go there and see the scenery.
Jaehyeong likes to cook, doesn't he? Jaehyeong, do you also like to try food from other countries?
Jaehyeong: A while ago we ate at a Brazilian barbecue and it wasn't just meat, there was sausage and grilled fruit as well. Because of that, I thought it would be cool to try Brazilian barbecue.
Dojoon: We go to a Brazilian restaurant a lot and they always have different types of meat and ways of roasting. We didn't even know they roasted pineapple and banana. So it was really cool.
This is really cool! And as for the tour, the main message is collective healing through music. How do you feel seeing your work having a positive impact even in countries as far away as Brazil?
Woosung: I think we are very blessed. Even because a while ago it was much more difficult without social networks, cell phones and everything else.
Dojoon: You know, we wanted the name "healing" because we always heal with music. When we produce it, when we listen to it, when we communicate through music, we heal. So we wanted to do the same as musicians. And when we started the band, when we formed, the main message was actually healing.
So why not have that as the main subject of the album? And that's how it started. And we don't put intentions into every song, but what we wanted to do was share this message, share everything we've been through and the emotions we feel in difficult times, and the fun and good things too.
And when we're on the road, a lot of fans come up to us and say, "Oh, you're killing it, thank you so much for that." But vice versa. We really think it's a great honor that they feel the same as we do. We are honored. It's a great experience to have as a musician.
I also want to talk about your TikTok. It's really great, you guys are creative. Do you all give ideas or is one of you the great mind behind it?
Dojoon: Actually we have a collaboration, a partner who provides and gives ideas or suggestions. There are a lot of videos that we suggest too, like "oh, this could be fun". So we talk to him and he plans. There's a video where he comes and says "try this, do that" and we don't even know what the result will be, but we film it anyway. But it's super fun. We love the result and the fan reaction.
Yes, it's very funny. There's one talking about the song "Sour" and there's a moment where Woosung walks up to Hajoon and says "drop it" and the noise he makes becomes part of the song. This is real? Is it really his voice in the song?
Woosung: No. (laughs)
It was a joke? (laughs)
Woosung: It was just a joke (laughs). But Hajoon is really good at that, right? It really sounded like an instrument, but it was a joke.
I listened to the song after the video and thought "it can't be Hajoon who made that sound".
And my last question is: can you send a message to the Brazilian fans?
Dojoon: Whenever we go to Brazil, we remember how energetic and enthusiastic they are. Thank you for being like that and we are very excited for the tour in Brazil. So we can't wait.
Woosung: And we've always felt that South America has been one of our most passionate audiences in terms of concerts. I remember we couldn't even hear each other because the fans were so passionate, which we loved. It was a really good experience so we're looking forward to doing it again with more people now, more Black Roses [fãs de The Rose] and more music. We can't wait to see you all. We "pink" you.
Hajoon: I wanted to say thank you for waiting for us and thank you for supporting us. I hope you heal with our music. Thanks.
Watch the video of The Rose members speaking Portuguese:
SERVICE: THE ROSE: HEAL TOGETHER WORLD TOUR IN SÃO PAULO
Date: 12/04/2022 (Sunday)
Location: Espaço Unimed (Rua Tagipuru, 795 – Barra Funda)
Classification: 14 Years
Tickets: https://bit.ly/TheRoseSP
Values: R$200.00 (half-price lane); BRL 400.00 (Entire track)
Source: CNN Brasil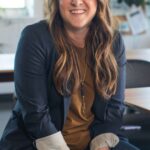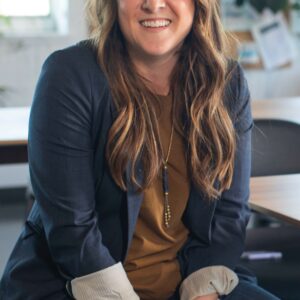 I'm Susan Karen, a professional writer and editor at World Stock Market. I specialize in Entertainment news, writing stories that keep readers informed on all the latest developments in the industry. With over five years of experience in creating engaging content and copywriting for various media outlets, I have grown to become an invaluable asset to any team.