THE Polish chairman, Andrei Dudastated that Warsaw has not yet "unshakable evidence" about who launched the rocket that claimed the lives of two people in the village of Przevodov yesterday Tuesday (15/11) afternoonin southeastern Poland.
"Right now, we have no hard evidence as to who fired this missile. An investigation is underway"the head of state told reporters in the Polish capital, but underlined that it was possible the missile was Russian-made, something the Polish Foreign Ministry had earlier supported.
Mr. Duda considered at the same time that it is about "single" event. "There is no indication that more (including similar events) will follow"he emphasized.
Morawiecki called for calm
Meanwhile, the Prime Minister of Poland, Mateusz Morawieckispeaking at an emergency press conference, called on the citizens of his country to remain calm after the incident that, according to Warsaw, a Russian-made missile hit a village in the east, killing two people.
Morawiecki claimed that security forces and experts were in the village of Przewodow in eastern Poland where investigations into the incident are underway. He claimed that Poland would increase the degree of surveillance of its airspace.
"I ask all Poles to remain calm after this tragedy. Let us be prudent, let us not allow ourselves to be manipulated. We must be ready to counter fake news and propaganda efforts."he emphasized.
Zelensky's condolences to the victims of "terrorist Russia"
The Ukrainian president Volodymyr Zelensky expressed his condolences to his Polish counterpart Andrzej Duda during their telephone conversation after the news of two deaths due to the explosion of a missile, which Warsaw believed to be "Russian-made", on Polish territory.
"I expressed my condolences for the death of Polish citizens due to Russia's missile terrorism. We exchanged available information and clarified all the facts. Ukraine, Poland and all of Europe must be fully protected from terrorist Russia"said Mr. Zelensky, who expressed himself in English through his social media accounts.
Joe Biden's Barrage of Conversations
The American president Joe Biden spoke by phone with NATO Secretary General Jens Stoltenberg, the White House said, amid intense diplomatic deliberations after the blasts in Poland.
Mr. Biden, who is in Asia for a series of meetings of international organizations, spoke a short time earlier with Polish President Andrzej Duda. They agreed to coordinate on the "next steps"the White House announced.
"The two leaders said they will remain in close contact, as will their teams, to decide on next steps as the investigation progresses.", according to a press release from the US presidency. In addition to Joe Biden, the Prime Minister of the United Kingdom also had contact with Andrei Duda. Rishi Sunakwho underlined his country's solidarity with Poland and argued that they would remain in close contact.
Extraordinary convocation of NATO ambassadors
The Secretary General of NATO, Mr Jens Stoltenbergwill preside today (16/11) at "extraordinary meeting" of the permanent representatives of the member states of the Atlantic alliance which will be dedicated to the deadly explosions in Poland.
"The Secretary General will preside over the urgent meeting of NATO ambassadors tomorrow (today) to discuss this tragic event"spokeswoman Oana Lugescu said late on Tuesday night (15/11).
At the same time, the Minister of Defense of Germany, Christine Lambrechtemphasized that "NATO stands strong" referring to the incident in eastern Poland. He added that Berlin is in close contact with its NATO allies. At the same time, she expressed her support to the relatives of the victims. "My thoughts tonight are with our Polish friends and allies"the defense minister said via Twitter.

Source: News Beast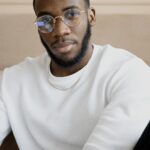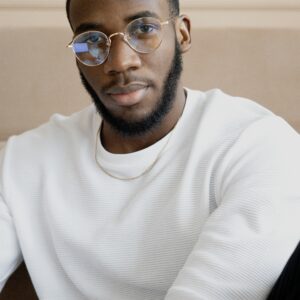 Bruce Belcher is a seasoned author with over 5 years of experience in world news. He writes for online news websites and provides in-depth analysis on the world stock market. Bruce is known for his insightful perspectives and commitment to keeping the public informed.