- Article Top Advertisement -
A joint operation by the Civil, Military and Federal police that started this Friday (17) is targeting suspects of having organized criminal attacks in cities in Rio Grande do Norte in recent days.
In total, 54 court orders are served on the south coast of Rio Grande do Norte against 22 targets. Of these, 30 warrants are for preventive arrest and another 24 are for search and seizure.
- Article Inline Advertisement 1-
"In addition to drug trafficking and robberies, the criminal group [alvo da operação] had as its main feature killing and attacking public security agents. At least 4 police officers have been targets of attacks in the last 5 years. A police officer and the wife of a police officer were killed," reported the State Secretariat for Public Security and Social Defense of the state (Sesed/RN).
More than 100 police officers participate in this operation.
According to Sesed, the organization transacted approximately R$ 150,000 per month with drug trafficking and robberies.
"The money was passed on to José Kemps Pereira de Araújo (Alicate), 45 years old, arrested in January for complying with a court decision. He is appointed as one of the heads of a criminal faction that operates in Rio Grande do Norte," said Sesed.
"Last Wednesday (14), Alicate, as he is better known, was transferred from the State Penitentiary of Alcaçuz, in Nísia Floresta, to the Federal Prison of Mossoró, for being identified as one of the masterminds of the criminal attacks that have been taking place in the country. state", completed the note from the Secretariat.
More than 70 have already been arrested.
This Thursday (16) was the third day in a row that factions set fire to cars, shops and public buildings in the territory of Rio Grande do Norte. Despite the deployment of more than 200 police from the National Force, the state continues to suffer from attacks by criminals.
According to a balance sheet released by security authorities operating in the state, so far 73 people suspected of involvement in the attacks have been arrested – including two teenagers, 10 fugitives from justice and two with electronic ankle bracelets.
In addition to the suspects, 20 firearms were seized, 62 explosive devices, 22 gallons of gasoline, 10 motorcycles and two cars. Money, drugs and ammunition were also seized by the police.
In a note, the Rio Grande do Norte Public Prosecutor's Office (MPRN) said it was investigating the motives for criminal attacks in the state.
"So far, the cause identified is the detainees' dissatisfaction with the lack of perks, including intimate visits, which is not provided for in the Penal Execution Law," says the statement.
The MP stated that other dissatisfactions "have apparently been aired as narratives to justify the criminal movement".
(Posted by Leo Lopes)
Source: CNN Brasil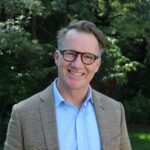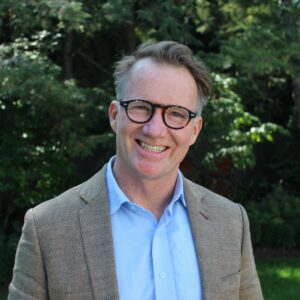 I'm James Harper, a highly experienced and accomplished news writer for World Stock Market. I have been writing in the Politics section of the website for over five years, providing readers with up-to-date and insightful information about current events in politics. My work is widely read and respected by many industry professionals as well as laymen.
- Article Bottom Advertisement -