- Article Top Advertisement -
The state of emergency in Peru remains with hundreds of protesters marching in the streets yesterday calling for the resignation of President Dina Bolluarte. "Now civil war!" shouted the demonstrators, on the eve of a new mass mobilization, to which unions and parties have called.
Airports in Arequipa and Juliaca in the south remained closed yesterday. Like Machu Picchu, the archaeological site that is a magnet for tourists in Peru, which does not receive visitors from Saturday.
- Article Inline Advertisement 1-
The demonstrations and riots, in which at least 46 people have lost their lives, continue in the Andean state. In Lima, hundreds of people, many of whom arrived in the city from poor areas, especially in the south, chanted slogans such as "Dina the murderer", or "Dina the people disown you".
Bolluarte, former President Pedro Castillo's vice president until he succeeded him under the Constitution after he retired from Congress on December 7, is from the Andes and was elected with the same radical left party that ran as her predecessor. The protesters call her a "traitor".
At the head of the march were four "Uquku" (or "spectacled bears" in Quechua, a reference to the Andean bear and indigenous mythology), snow protector dancers, in traditional masks and costumes. One of them regularly beat the ground with a long whip, a symbol of authority. The police repeatedly used tear gas, a journalist of Agence France-Presse found according to APE-MPE.
"He does not listen"
He also pointed out that the country is experiencing "level of violence that is among the highest since the 1980s", when the armed conflict was raging between the authorities and the revolutionary movements Foteino Monopati and Tupac Amaru.
Expressing pride in the "professionalism" of law enforcement, he defended the police intervention, despite strong criticism at home and abroad of the bloodshed.
On the night of Sunday into Monday, the authorities released 192 of the 193 arrested at San Marcos University, where they had camped to participate in the demonstrations.
Media and civil society voices denounced the controversial police operation, which invaded a university campus, conducted searches in a violent manner, forced protesters to fall on their faces.
The unrest erupted in Peru after the suspension, arrest and pretrial detention on December 7 of former President Castillo, who was accused of attempting to stage a "coup" by ordering the dissolution of parliament as it prepared to remove him from office.
Source: News Beast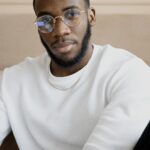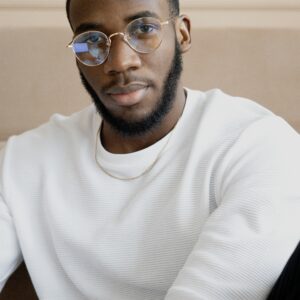 Bruce Belcher is a seasoned author with over 5 years of experience in world news. He writes for online news websites and provides in-depth analysis on the world stock market. Bruce is known for his insightful perspectives and commitment to keeping the public informed.
- Article Bottom Advertisement -