- Article Top Advertisement -
In early 2023 at CES 2023, we saw announcements of many new Wi-Fi 7 wireless routers that will be available later this year. And you're probably thinking, "Wait, I just bought a new Wi-Fi 6/Wi-Fi 6E router and it's already obsolete?" Fortunately or unfortunately, technology is developing very quickly, and not only in the router market. So it's time to figure out what Wi-Fi 7 is and how it is better than the Wi-Fi 6 and Wi-Fi 6E standards that we see today in flagship gaming routers. We have a fairly detailed answer to this question – we know what to expect from the next generation wireless standard.
Wi-Fi 7 Basics
Let's start with the basics. The consumer name for the next-generation wireless standard is Wi-Fi 7, but its official name is 802.11be. At the same time, Wi-Fi 7 is built on the basis of Wi-Fi 6E, which means support for the 2.4 GHz, 5 GHz and 6 GHz frequency bands.
- Article Inline Advertisement 1-
Wi-Fi 7 is designed to dramatically improve data transfer speeds, reduce latency, and improve overall network throughput. For example, Wi-Fi 7 must address the inevitable emergence of 8K video streaming and low latency augmented reality (XR) immersive applications for industrial and gaming applications.
Options
WiFi 6
WiFi 6E
WiFi 7
IEEE standard
802.11ax
802.11ax
802.11be
Frequency bands
2.4GHz, 5GHz
2.4GHz, 5GHz, 6GHz
2.4GHz, 5GHz, 6GHz
Maximum throughput
channel capability
160 Hz
160 Hz
320 Hz
Maximum amount
flows
8
8
sixteen
Maximum throughput
flow ability
1200 Mbps
1200 Mbps
2400 Mbps
Theoretical maximum
baud rate
9.6 Gbps
9.6 Gbps
46 Gbps
Extended modulation
1024QAM
1024QAM
4K QAM
And, as you'd expect from a new wireless standard, Wi-Fi 7 is backwards compatible with all previous versions like Wi-Fi 6E, Wi-Fi 6 and Wi-Fi 5. This means you don't have to throw away all your gear for Wi-Fi 7 router if you happen to buy yourself a new Wi-Fi 7 router. And you definitely need to have a Wi-Fi 7-enabled device in order to enjoy the benefits of advanced communication technologies when connected to Wi-Fi 7 routers. .
Multilink and QAM
Wi-Fi 5 officially introduced a multi-user (Multi-User) system with multiple inputs (Multiple Input) and outputs (Multiple Output) called MU-MIMO, which was designed specifically to more reliably support multiple users simultaneously accessing wireless access point. And if Wi-Fi 5 supported only MU-MIMO uplink channels (clients simultaneously transmit information to the access point), then Wi-Fi 6/6E also provides support for MU-MIMO downlink channels (the access point sends data to a group of clients simultaneously, This channel is also called a broadcast MIMO channel).
What's more, Wi-Fi 7 doubles the number of MU-MIMO streams from 8 to 16 and adds Multi-Link Operation (MLO) to their capabilities. This means that with current wireless standards, customers choose one channel to transmit data, but if the connection conditions change, making it more efficient to work on a different frequency band, the user will automatically switch to another channel. For example, a Wi-Fi 6E router will select one channel in the same frequency band of 2.4 GHz, 5 GHz, or 6 GHz when the client is connected via Wi-Fi 6E.
MLO technology allows Wi-Fi 7 routers to connect to a Wi-Fi 7 client simultaneously on multiple wireless bands as a single aggregated connection. Accordingly, instead of connecting to a single 2.4 GHz, 5 GHz or 6 GHz channel in the case of Wi-Fi 6E, Wi-Fi 7 technology will allow the client to use all three frequency bands at the same time. This significantly reduces latency, increases data transfer rate, improves load balancing between frequency bands, and provides increased network reliability by duplicating packets over multiple communication channels.
QAM (Quadrature Amplitude Modulation) technology is a method of converting data packets into analog signals transmitted over a wireless network. And if Wi-Fi 6E supports 1024 QAM, then Wi-Fi 7 expands support to 4K QAM. Upgrading from 1024 QAM to 4K QAM results in a 20% increase in throughput – as a result, the user receives higher efficiency, volume and data transfer speed compared to Wi-Fi 6/6E.
Wider channels and sub-channel skipping mechanism
Wi-Fi 6E offered a maximum throughput of 160 MHz, but Wi-Fi 7 doubles the maximum throughput to 320 MHz (in three channels) in the 6 GHz band. Accordingly, the wider 320 MHz channels provided by Wi-Fi 7 allow much more data to be transmitted if the access point and client are compatible.
In addition, Wi-Fi 7 supports Preamble Puncturing (or subchannel skipping mechanism) – this is a mechanism that allows the router to transmit data at a frequency, for example, 80 MHz or 160 MHz, while the 20 MHz part of the channel is exposed "censored", that is, part of the middle channel is missing due to interference or other client involvement. For example, in the image provided by Intel, 40 MHz is used out of a total channel bandwidth of 320 MHz, so the "puncturing" technique allows the unused 280 MHz of bandwidth to be allocated to the client.
When will Wi-Fi 7 devices be available?
At the moment, we have not yet seen any routers or devices with Wi-Fi 7 support in the official sale, but several new products have already been announced, and some models even promise to be released in the near future – pre-orders are already open. For example, H3C announced and probably even released its Magic BE18000 router last summer, but we did not find it for sale in any of the regions of the world. In addition, TP-Link announced more than a dozen Wi-Fi 7 routers in November, some of which should be released in a couple of months.
For more serious fans of high throughput, the TP-Link Archer BE24000 quad-band router provides a combined throughput of up to 24.4 Gbps – this router even has a touch screen display for accessing important information such as time, temperature and other data. The Archer BE24000 is also equipped with 12 internal antennas, two 10 GbE LAN ports and four 2.5 GbE LAN ports.
And for those who want to go the Mesh Router route, TP-Link has introduced the Deco BE33000, a Mesh routing system that comes with one router and a satellite that can cover an area of ​​700m², which is pretty decent for a system of two. components. And this router is also a quad-band solution, but the model provides only two 10 GbE LAN ports and only two 2.5 GbE LAN ports. The TP-Link Deco BE33000 (router only) and Deco BE33000 (Mesh system) models should go on sale March 15 for $699 and $1,199, respectively.
ASUS also announced the Rapture GT-BE98 and RT-BE96U routers at CES 2023. For example, the flagship ROG Rapture GT-BE98 in spider design supports one 2.4GHz band, two 5GHz bands, and one 6GHz band. Due to this, the router boasts a network bandwidth of up to 25 Gb / s, and the novelty is also equipped with three 10 Gb / s LAN ports and four 1 Gb / s LAN ports. The entry-level model in the RT-BE96U line has similar specifications, but this router only offers one 5GHz band and two 10Gbps LAN ports.
Fans of advanced technology should also like MSI's RadiX BE22200 Turbo router, which is literally the best Wi-Fi 7 router – its body is equipped with four antenna blades that can physically change their position, determining the location of the connecting client. Due to this, the manufacturer plans to improve the directivity of the antenna for higher data transmission performance. As you might guess from the name, the RadiX BE22000 Turbo supports throughput up to 22,000Mbps with three frequency bands (one each for 2.4GHz, 5GHz, and 6GHz), plus there are two 10GbE ports and four 2, 5GbE.
It is expected that all these models will be presented later during 2023 – then we can safely talk about the beginning of the full-scale development of the Wi-Fi 7 market.
Source: Toms Hardware.
Source: Trash Box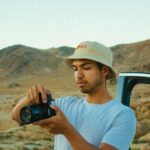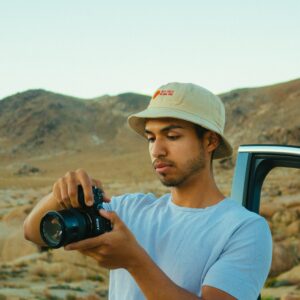 Charles Grill is a tech-savvy writer with over 3 years of experience in the field. He writes on a variety of technology-related topics and has a strong focus on the latest advancements in the industry. He is connected with several online news websites and is currently contributing to a technology-focused platform.
- Article Bottom Advertisement -