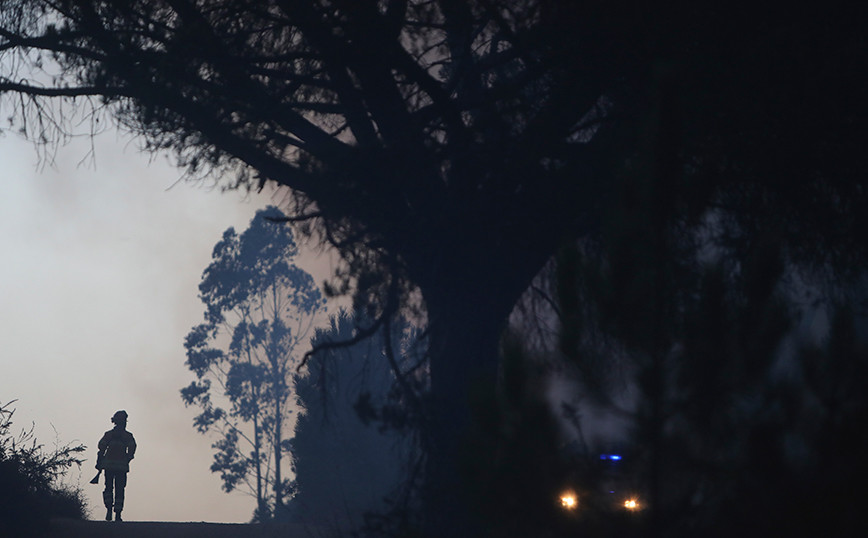 After days, the firefighters managed to bring it under control large fire that broke out in the Serra da Estrella National Forest in Portugal and destroyed 250,000 acres.
"The fire has been brought under control but not extinguished"pointed out Miguel Oliveira head of the Civil Protection Service speaking to the TSF radio station.
"It is still possible and very likely that there will be new flare-ups, but we hope that they will not reach alarming proportions," he clarified, as reported by the Athens News Agency.
Nearly a thousand firefighters remain in the area.
THE fire in Serra da Estrella, although brought under control Friday (12/8) night into Saturday, flared up on Monday due to strong winds.
]The Portuguese authorities, who expressed their surprise at the occurrence of three outbreaks at the same time on Monday (15/8), launched an investigation.
This fire, which broke out on August 6 on the outskirts of Covilha in central Portugal, has destroyed unique forests of this world geopark recognized by Unesco located in the heart of the Serra da Estrella massif which rises up to 2,000 meters.
250,000 acres have burned
24 people have been injured in the fire, of which 3 are serious, while 45 citizens have been removed from their homes as a precaution since Monday, according to the latest report. Among the injured are two firefighters who were injured when their vehicle overturned.
The Serra da Estrela fire, Portugal's worst this summer, has burned 250,000 hectaresaccording to the most recent, still preliminary, data.
Portugal is experiencing an unprecedented drought this year, while this year's July was the warmest in nearly 100 years. A further rise in temperatures is expected from Saturday, with the Portuguese Institute of the Sea and Atmosphere (IPMA) predicting a gradual rise in temperatures until September, which is expected to be "hotter and drier" than normal.
In the coming days "we will be faced with an increased risk" of fire, warned yesterday, Wednesday, the Portuguese Minister of the Interior, José Luis Carneiro.
920,000 hectares have burned in Portugal since the start of the year, the heaviest toll since deadly fires in 2017 that left nearly 100 dead, according to the Institute for the Protection of Nature and Forests.
Source: News Beast