The Town festival opens its gates for the first time, at 2 pm this Saturday (2), at the Interlagos Circuit, in São Paulo. Rapper Post Malone will headline the day. See the probable setlist at the end of the article.
The premiere of the event still has tickets available for sale, priced at BRL 407.50 (half-price) and BRL 815 (full ticket).
On Sunday, which has Bruno Mars as the headliner, tickets are completely sold out. Find out at this link what to expect from the Hawaiian singer's show.
See CNN's complete guide to everything you need to know about the festival at this link.
Post Malone returns to Brazil exactly one year after performing at Rock in Rio last year, when he won over Brazilians with an enthusiastic and critically praised performance despite the heavy rain that was falling in Rio de Janeiro.
The last passage featured only the show in the capital of Rio de Janeiro and was marked by simplicity.
Alone on stage – with a glass of drink in one hand and a cigarette with a microphone in the other – the New York rapper sustained his show without great resources, charged by his voice with "autotune", pyrotechnics, the charisma of interactions with the audience and the awkward way of dancing to their own songs.
This time, he returns with his world tour "If y'all weren't here, I'd be crying" ("If you all weren't here, I would be crying", in literal translation), which, in addition to Brazil, toured North America and has dates to fulfill in Mexico, China, Japan, Australia and more.
The first Brazilian date took place this Friday (1st), with a show at Pedreira Paulo Leminski, in Curitiba.
Before the show, he had repercussions on social networks when he met fans in front of the hotel and at the airport, with selfies and even a "go Corinthians".
POST MALONE TALKING GOES CORINTHIANS pic.twitter.com/bzchxtytvF

—esther (@blessgirI) September 1, 2023
What to expect from Post Malone at The Town
The great differential of Post Malone's new tour is that he gained the reinforcement of a full band on stage, including a mini string orchestra, with a cellist and three violinists.
In addition to the new show, he recently released his fifth album, "Austin", which bears his legal name: Austin Richard Post.
Despite the disc with 17 new songs, fans need not worry about the possibility of watching the rapper in The Town singing many "unknown" songs.
Malone opted to include only four "Austin" songs on the tour show: "Mourning", "Overdrive", "Enough Is Enough" and "Chemical".
There are good chances of him appearing on The Town's Skyline stage wearing a Brazilian national team shirt – at least that's what he did in Curitiba, this Friday, when he appeared wearing a Ronaldo shirt at the 1998 World Cup.
How not to love Austin Richard Post?⁰#PostMalone delivered sympathy, dances, vocals, stage presence, and of course, many hits, and all this with Brazil's shirt. I swear ❤️ 🔥 pic.twitter.com/sYLEMenDt4

— Live Nation Brazil (@LiveNationBR) September 2, 2023
The show opens with "Better Now", one of his first hits. See below the beginning of the show in Curitiba recorded by a fan.
POST MALONE YOU WILL ALWAYS BE FAMOUS pic.twitter.com/PpeYOwcZs1

— jo brother (@jon4sfm) September 2, 2023
As he did at Rock in Rio, he is expected to invite a fan onstage to play guitar on "Stay". In Curitiba, the chosen one was João Fraga, who posted on social media: "This is simply the best day of my life."
that moment when the fan got on stage to play Stay with Post Malone was just perfect pic.twitter.com/Peebpmu7gi

— Natalie (@natalierosa) September 2, 2023
Thanks to the fans, sharing personal stories and interactions with the audience are a constant throughout the show, which should last about 1h40.
Another recurring element is the use of pyrotechnic effects, which should appear in explosions, columns of fire and the like in at least 10 of the 25 songs.
Post Malone's Greatest Hits according to billboardsuch as "Circles", "Sunflower and "Congratulations", are distributed throughout the repertoire.
At the end of the presentation – which should end with the first single from the last album, "Chemical" – the rapper has the habit of getting off the stage and spending a good few minutes interacting with the fans on the grid.
Post malone in Curitiba serving the fans. a dear he#PostMalone #curitiba pic.twitter.com/wQwyUDanAH

— Josemi (@iam_josemi) September 2, 2023
Possible Post Malone setlist at The Town
Better Now
Wow.
Zack and Codeine
Psycho
goodbyes
Hollywood Dreams / Comedown
Mourning
I Like You (A Happier Song)
Jonestown (Interlude)
Take What You Want
Over Now
rockstar
Feeling Whitney
stay
overdrive
I fall apart
Wrapped Around Your Finger
Circles
Enough Is Enough
too young
White Iverson
congratulations
(Bis) Broken Whiskey Glass
(Bis) Sunflower
(Bis) Chemical
PHOTOS: See the artists that are in the first edition of The Town


Source: CNN Brasil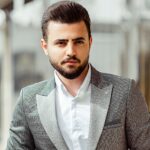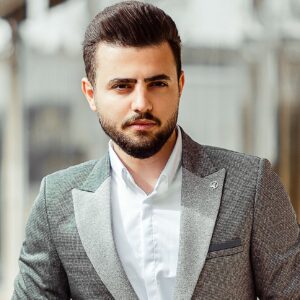 I'm Robert Neff, a professional writer and editor. I specialize in the entertainment section, providing up-to-date coverage on the latest developments in film, television and music. My work has been featured on World Stock Market and other prominent publications.