President of the Hellenic Community of Belgium: The image after the floods is reminiscent of World War II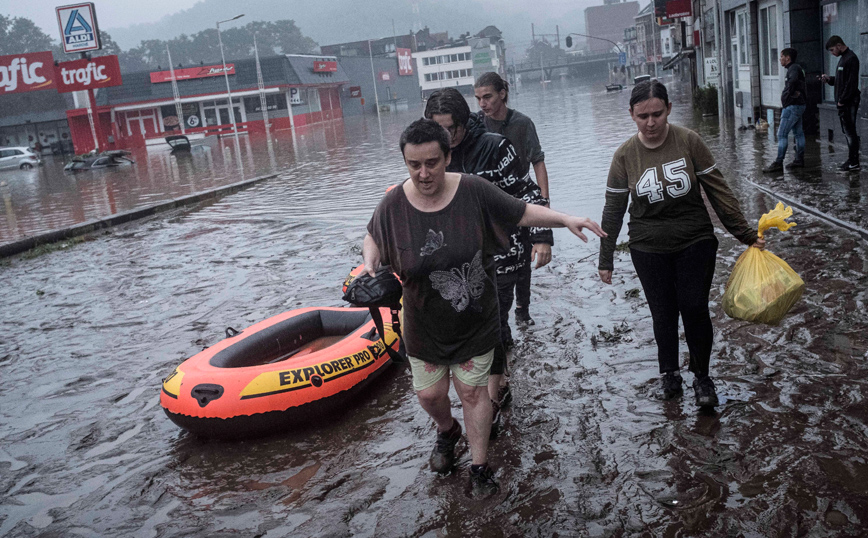 The image of its area Wallonia after the killings floods is similar to the one that existed after the bombings of World War II, as he conveyed on his radio station ΑΠΕ– ΜΠΕ, "Agency 104.9 FM", the president of the Greek community of Belgium, Dimitris Argyropoulos.
"Victims, missing persons, houses destroyed are the tragic account. The roads disappeared after the water dug them up and lifted the cars. Thousands of vehicles were transported up to six kilometers away from where they were parked. The damage is huge. "The picture of the area is similar to that after the bombings of World War II," said Mr. Argyropoulos.
Asked for the approximately 40,000 Greeks, who live permanently throughout Belgium, replied that so far there is no confirmed loss in human life.
However, he added that "the shops and businesses owned by the Greeks and located in the cities affected by the severe weather have been destroyed." At the same time, Mr. Argyropoulos stated that in addition to the damage caused by the floods, there was also "looting" by experts. "There were thefts. "As soon as some people saw that cars overturned, shops and houses were destroyed, they started breaking windows and glazing and taking from inside what they found," he noted.
The Greek community, in cooperation with the Belgian municipalities, is collecting bedding, clothing, food and basic necessities in order to provide all possible assistance to the thousands of people who have been injured.