- Article Top Advertisement -
which in Shootthe memoir of the prince Harry there is a bit of everything by now, it is well known, but in all this there is one thing that, on closer inspection, has given rise to any other feeling, from the hatred for the father and for Camilla, to that noise background that never left the prince, the death of the mother Diana.
Harry confronts it immediately, at the beginning of the narration, returning with his memory to when, almost thirteen years old, he received the news from his father. The difficulty in falling asleep, then the parent's arrival in his room, the unusual gesture of him sitting on his bed and struggling to tell him what happened. "My boy, mom had a car accident", the words of Charles. "I remember thinking, 'Accident… okay, but he's fine, isn't he?'" Harry's first reaction. «I clearly remember that thought crossing my mind, and also of having waited patiently for dad to confirm that mom was fine. But also that she didn't. Then something happened inside me and I began to silently plead with Dad or God or both: "No, no, no." Dad stared at the old quilts and sheets. There were complications, mum was badly injured and was taken to hospital, my boy.' Harry, like anyone in such a circumstance, at first tried to think positively, but then his father informed him that the princess was dead: "They've tried everything, my boy. I'm sorry, but he didn't make it.'
- Article Inline Advertisement 1-
The next few moments were confusing. The word he most perceived as foreign was "body": «People kept saying it, but for me it was like a punch in the stomach, a bloody lie, because mum wasn't dead», and hence the denial. "It was all a joke. And, for once, the prank hadn't been organized by the people around me, or by the press, but by mum. "About her Her life has been miserable, they hunted her down, they harassed her, they told lies about her and they lied to her. So she staged an accident as a diversion and ran away (…) It's all a hoax for her to start over! No doubt, right now she is renting an apartment in Paris, or arranging a bouquet of flowers in the wooden chalet she has secretly bought in the Swiss Alps. And soon she'll be sending for me and Willy. It's all so obvious! How did I not think of it before? Mom is not dead, she is hiding!». A firm thought in Harry, though often accompanied by doubt: on the one hand, his mother would never have done such a terrible thing to him and his brother, on the other hand, however, she had no choice.
Among the hardest things of those days, the inability to cry. I couldn't shed a single tear. Maybe I had learned well, I had too deeply absorbed the ethos of a family for whom crying was not an option. Under no circumstances', and he didn't even do it in church during the funeral. Only at Althorp did he manage to let off steam, away from photographers and the world: «When the flag was removed, the coffin was lowered into the grave. Upset, I covered my face with my hands and began to sob uncontrollably. I felt ashamed for violating the family ethos, but I couldn't help myself." To help him, the image of Diana with a photo in her hands: «They say that mom's hands were crossed on her chest and held a photo of Willy and me, perhaps the only two men who had really loved her, certainly those who loved her the most. For all eternity we will smile at her in the dark."
Other Vanity Fair stories you may be interested in
Harry and the drama of being a "spare part for his brother" (one Shoot)
Shootthe silence of the Crown "irritates Prince Harry"
Prince Harry: «Andrew of York and the Epstein scandal? A shameful scandal
Source: Vanity Fair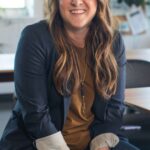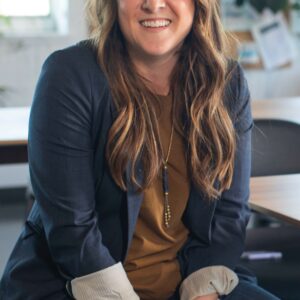 I'm Susan Karen, a professional writer and editor at World Stock Market. I specialize in Entertainment news, writing stories that keep readers informed on all the latest developments in the industry. With over five years of experience in creating engaging content and copywriting for various media outlets, I have grown to become an invaluable asset to any team.
- Article Bottom Advertisement -