- Article Top Advertisement -
Belgian MEP Marc Tarabella did not declare a paid trip to Qatar, his lawyer admitted today, days after his colleague Marie Arena spoke of a similar omission of her own regarding a trip to the emirate amid the European Parliament corruption scandal.
- Article Inline Advertisement 1-
The Belgian judicial authorities have requested the lifting of the immunity of Marc Tarabella, whose residence has been searched. He denies any involvement in the scandal, but admits he took an all-expenses-paid trip to Qatar in February 2020 without declaring it to the European Parliament, as he was required to do.
"He was invited (…) for a conference. The organization paid for it," Maxim Teller's lawyer told the RTL network. "He hasn't declared it yet (…) Then he leaves for Ghana, then it's Covid (…). His colleague reminds him to do it, but the deadline has passed," he explained
"He will sort things out (…) There is nothing illegal about taking a trip paid for by an organization," the lawyer insisted, stressing that the MP "went to see the construction of the stadiums and asked to meet with workers."
"It's not some random Italian in a trattoria (…)
Marc Tarabella had praised in November from the floor of the European Parliament the "positive development" of rights in Qatar – in the name of "realpolitik" and in a context of "encouragement", the Belgian lawyer said.
Maxim Teller also tried to explain his client's "friendship" with him Pierre-Antonio Pancheri: "He's not some random Italian in a trattoria (…). He was elected three times as an MEP – he is a very respectable person (…). It is possible that he advised (Mark Tarabella) to say this thing, without him "being able to imagine" that the Italian MEP would "cash in on their friendship".
On Wednesday, Belgian MEP Marie Arena also admitted she failed to declare a mission to Qatar in May 2022 paid for by the emirate and blamed her secretariat for "a document quite complicated to fill out", according to the her statements to the Belgian press.
Marie Arena has resigned from the presidency of the Human Rights subcommittee of the European Parliamenta position previously held by Pierre-Antonio Pancheri.
"This decision was taken because of the political and press attacks that damage my image, as well as all the work that has been carried out in the context of the subcommittee", she had explained to the Belga agency, repeating that she has done "nothing wrong " and that she has not been investigated, nor has there been a request to lift her immunity.
Source: News Beast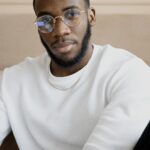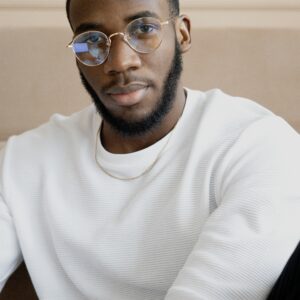 Bruce Belcher is a seasoned author with over 5 years of experience in world news. He writes for online news websites and provides in-depth analysis on the world stock market. Bruce is known for his insightful perspectives and commitment to keeping the public informed.
- Article Bottom Advertisement -