Russian President Vladimir Putin today completed the process of officially annexing to Russia territories exceeding 15% of the total territory of Ukraine while Russian forces face counterattack by Ukrainian forces in large swaths of Ukrainian territory.
At largest expansion of Russian territory in at least half a centuryPutin signed the laws incorporating the self-proclaimed Donetsk People's Republic, the self-proclaimed Luhansk People's Republic, the Kherson region, and the Zaporizhia region into Russia.
"The Russian president Vladimir Putin signed four federal constitutional laws on the integration of the Donetsk and Luhansk People's Republics, Zaporizhia and Kherson regions into the Russian Federation," the lower house of the Russian parliament announced.
"He also signed the relevant ratification laws."
Russia declared the annexation of these territories after holding referendums, as it described them, in occupied areas of Ukraine. Western governments and Kyiv denounced the votes as a violation of international law and that they were coercive and unrepresentative, as reported by Reuters and relayed by the Athens News Agency.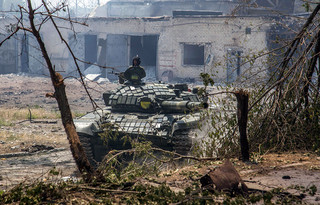 The annexed territories are not all under the occupation of Russian forces. The territories claimed by Russia in total amount to about 18% of the territory of Ukraine, although their exact borders have not yet been clarified.
Russian Defense Ministry maps released yesterday, Tuesday, appeared to show a rapid withdrawal of Russian invasion forces from areas in eastern and southern Ukraine, where they were under severe pressure from counterattacks by Ukrainian forces.
Source: News Beast