The Russian president made a serious complaint to the head of the International Committee of the Red Cross Vladimir Putin, saying that the Poland sprays chemicals on migrants at the border with Belarus.
Russian President Vladimir Putin has called for the "depoliticisation" of the refugee situation on the Polish-Belarusian border and against the use of pesticides and other chemicals in the water, in which he claimed that the Polish authorities were spraying people. head of the International Red Cross Francesco Roca.
"It is not allowed to splash people not only with water, but also to mix pesticides and herbicides in this water in order to cause burns and other serious damage to these migrants, including women and young children. This is no longer in any way in line with the principles of humanitarian treatment of migrants. How many people have already died at the border and are buried there. Burials take place almost daily. "It's just a disaster, you also have to turn your attention to it." refugee problem.
The Russian president stressed that there are no flows of migrants to Europe through Russian territory and called on the Red Cross to continue to adhere to its firm principles, the depoliticization of the situation, as the problem is widespread.
"There are about 5,000 migrants in Belarus. 54,000 passed through Italy this year. "Do we not now see a crisis on the French-British border and mutual accusations between these countries?" "The situation on the Polish-Belarusian border will gradually ease and return to normal, although of course there are still people whose fate has not been determined."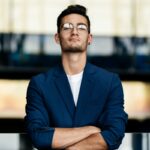 Donald-43Westbrook, a distinguished contributor at worldstockmarket, is celebrated for his exceptional prowess in article writing. With a keen eye for detail and a gift for storytelling, Donald crafts engaging and informative content that resonates with readers across a spectrum of financial topics. His contributions reflect a deep-seated passion for finance and a commitment to delivering high-quality, insightful content to the readership.