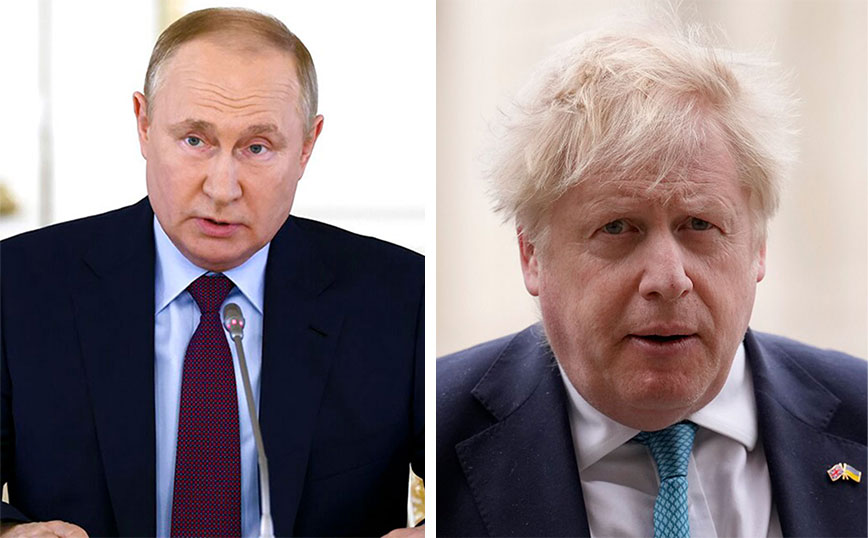 The Margaret Thatcher and its decision to send an army to the Falklands was invoked today by the Russian president to refute the theory of the British Prime Minister Boris Johnsonaccording to, if Vladimir Putin were a woman, he would not have started a "crazy, bunch of war invasion and violence in the way it did "in Ukraine.
"If you want one A perfect example of toxic masculinity is what it does in UkraineHe added yesterday, referring to Vladimir Putin, the British Prime Minister to support the argument that "we need more women in positions of power".
"I just want to recall the events of recent history, when Margaret Thatcher decides to launch military operations against Argentina over Falkland Islands. "So a woman made the decision to launch military action," Putin countered today at a news conference during a visit to Turkmenistan.
"Therefore, the British prime minister's reference to what is happening today is not entirely accurate," Putin added.
The Russian president, according to the APE-MPE, then criticized Britain's move 40 years ago to respond militarily to Argentina's attempt to occupy British-dominated islands in the South Atlantic. "Where are the Falkland Islands and where is Britain?; » Putin wondered. "Her actions Thatcher dictated by imperialist ambitions and (the desire of the British) to affirm their imperialist status. "
Moscow, which calls it a "special military operation." its invasion of Ukraineoften succeeds against Western military interventions in countries such as the former Yugoslavia, Afghanistan and Iraq, which it cites as examples of imperialism and hypocrisy in the West.
However, during his two decades at the helm of the country, Putin has also been repeatedly accused of imperialismwanting to forcibly expand Russia's borders and his country's influence in the countries of the former Soviet bloc, while he himself has said he would like to be able to reverse the collapse of the Soviet Union.
Russia's February 24 invasion of Ukraine has destroyed many cities, killed thousands of civilians and forced millions to flee their homes across the country.
Source: News Beast