Given the climate crisis that the world is experiencing and the high price of gasoline, automotive technology has had to adapt to the needs of users, which is why electric cars began to popularize for a long time.
Although plugging the car into electricity like any other appliance seemed a long way off, it is already a reality and it is getting closer to reaching Mexico, or at least that is what was recently announced.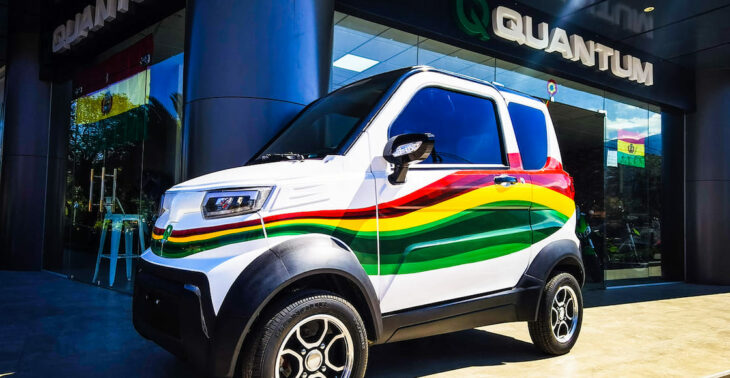 On August 5, the Secretary of Foreign Affairs in Mexico, Marcelo Ebrard, on his work tour in Bolivia, shared a video on his Twitter account, in which he can be seen driving Quantum, the electric vehicle that works with a lithium battery and that is developed by the Bolivian company under the same name.
During his visit to the South American country to talk about the issue of lithium, Ebrard met with President Luis Arce Catacora as well as former president Evo Morales, where he took the opportunity to take the wheel of the vehicle with regional prints and tour some streets of Bolivia.
Bolivian vehicle Quantum, electric. Available in 2023 in Mexico thanks to the Quantum Alliance and the Mexican company Industrial Power. It will be the cheapest electric vehicle in our country. Congratulations!! pic.twitter.com/CFsVVBxpdV

– Marcelo Ebrard C. (@m_ebrard) August 5, 2022
It will be the cheapest electric vehicle in our country. Congratulations!!
Announcing that the copy of the E4 electric vehicle will arrive in Mexico in 2023, the chancellor of Mexico City stressed that although the diplomatic relationship between Bolivia and Mexico has existed for 190 years, the bond between the countries was strengthened after the president Andrés Manuel López Obrador housed Evo Morales in the country in 2019 after his resignation.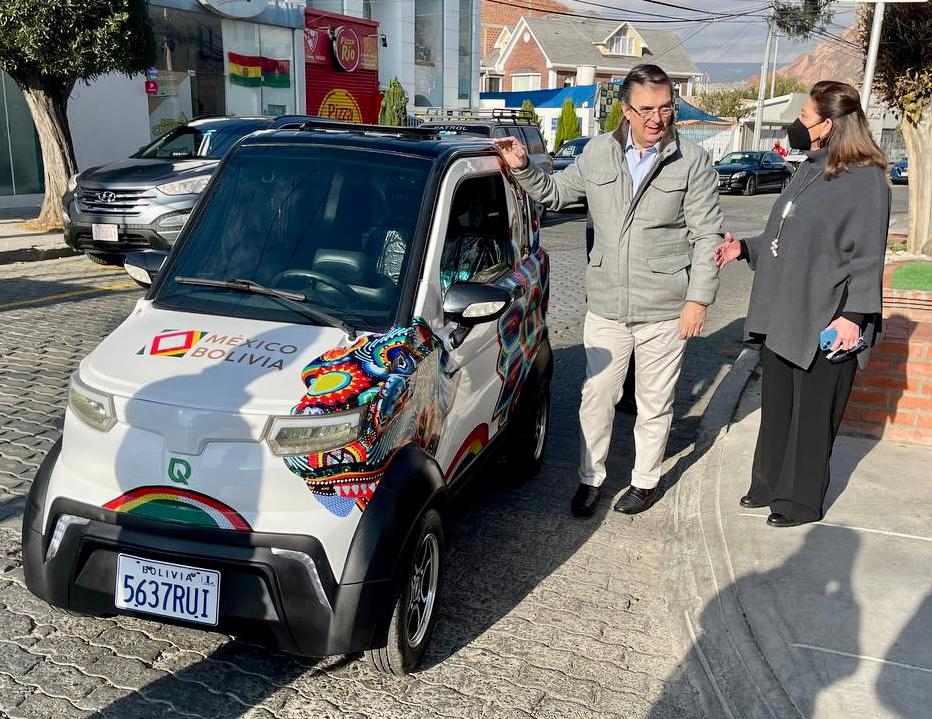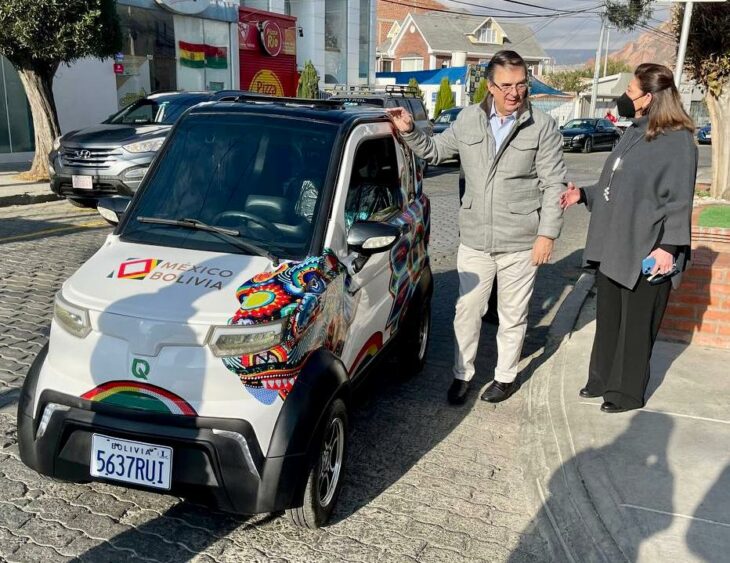 Despite how small it looks, the car has capacity for up to 3 passengers and reaches a maximum speed of 55 kilometers per hour. As for the battery, it has a lithium battery that charges for 6 hours, the time needed to travel 70 kilometers and load up to 250 kilograms.
Quantum, with a presence in Peru, Paraguay and El Salvador, has a sale price in the market of 7,850 dollars, so in Mexico its cost is around 160,000 pesos.

Source: Okchicas