As you know, for those avid gamers who are running out of space on the PlayStation 5's built-in SSD, Sony recently released a firmware update that unlocks the M.2 expansion slot, allowing users to add an additional SSD to the console. Drives tend to get quite hot, which can cause throttling. For this reason, Sony recommends using only an SSD with a heatsink. Such a radiator was presented by be quiet !, calling it MC1.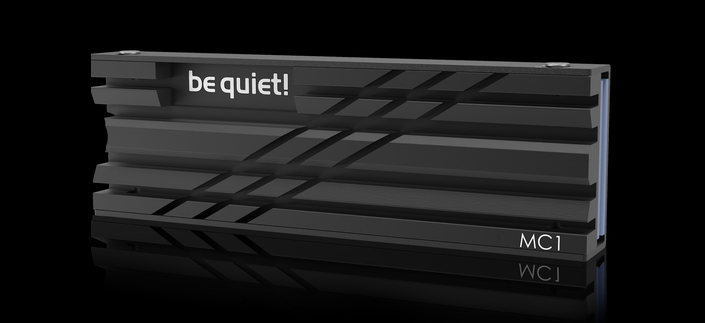 According to the manufacturer, the MC1 is compatible with all M.2 2280 single-sided and double-sided SSDs. In addition, it claims, "It is one of the few M.2 SSD heatsinks on the market that are compact enough to fit perfectly into an expansion slot. PlayStation 5 and keep the dual-sided SSDs cool by protecting the memory modules on both sides of the PCB from overheating. "
The process of installing the drive into the console is shown in a small video:
.